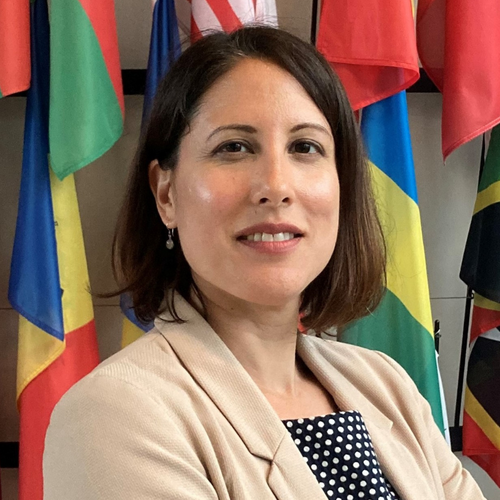 Ms Tania Celani
Deputy Director, International, Sustainability, Regulation and Earth Observation, Space Directorate
,
Department for Science, Innovation and Technology (DSIT)
United Kingdom
Tania Celani is Deputy Director, International, Sustainability, Regulation and Earth Observation for Space in the Department for Science, Innovation and Technology (DSIT). She has been doing this role as a jobshare since January 2022.
Her current portfolio includes providing leadership on a clear and effective strategic approach to international collaboration on space. This includes overseeing implementation of the international commitments in the National Space Strategy, working closely with other government departments. In addition, her team is responsible for strategy for space security and resilience.
Tania has worked in the UK civil service since 2003 with experience in strategy, policy and programme, and international leadership roles across numerous government departments. Prior to her current role, she was Head of International Nuclear Non-Proliferation and Security, where she oversaw the HMG relationship with the International Atomic Energy Agency. Previous roles include Head of Strategy on Euratom Exit, and immigration attaché in the UK Permanent Representation to the EU in Brussels.