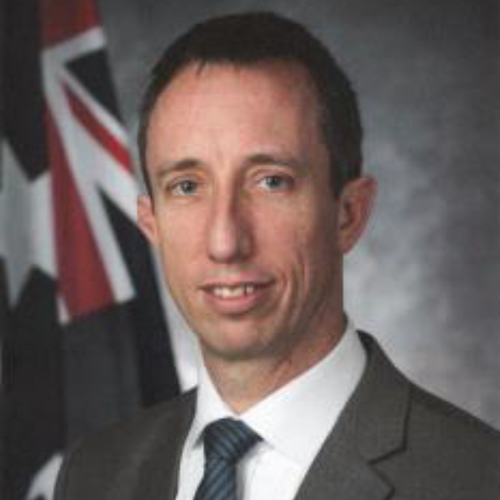 Stephen Moore
First Assistant Secretary AUKUS Advanced Capabilities
Australia
Stephen Moore commenced as the inaugural First Assistant Secretary AUKUS Advanced Capabilities in July 2023. Prior to that, he served as First Assistant Secretary Defence Industry Policy since December 2021, where he was responsible for developing and implementing international and domestic defence industry policy.
Stephen has held a number of senior positions in Defence, including Deputy Director of the Defence Intelligence Organisation, a long-term acting role as First Assistant Secretary International Policy, and as a senior advisor to a Minister. Prior to those roles, Stephen held the position of Assistant Secretary Global Interests, in the Department of Defence's International Policy Division.
Stephen joined the Australian Defence Department when he commenced working for International Policy Division early in 2006, covering a wide range of areas including the Pacific, North Asia and the Middle East. He has been responsible for developing strategic and operations policy relating to Australia's military commitments to Iraq and Afghanistan, and has deployed to both Iraq and Afghanistan as a policy advisor to Australian commanders in theatre.
Stephen has science degrees in Neurobiology and Geophysics, and came to the Australian Defence Department after a career in the oil and gas industry. He also holds a Masters Degree in International Relations from the Australian National University.