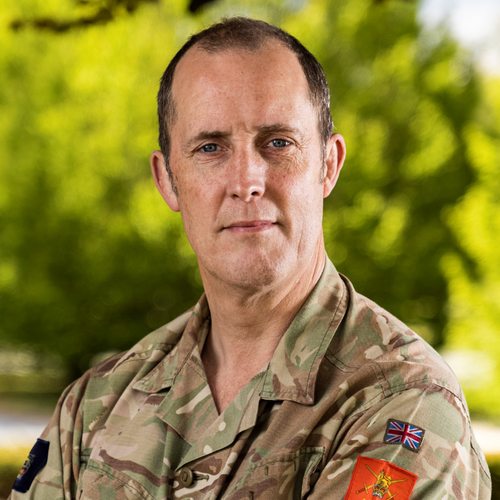 Brigadier Stefan Crossfield
Head Information Exploitation, Chief Data Officer and Principal AI Officer
,
British Army
United Kingdom
Following attendance at Sandhurst Brigadier Stefan Crossfield was commissioned in to the Royal Electrical & Mechanical Engineers (REME) in 1992. As a young officer he served in Bosnia, Macedonia and Kosovo. Following these, he returned to the UK to serve with 7 Air Assault Battalion REME where he was selected for promotion to Major.
Selection for Advance Command & Staff Course 9 saw Brigadier Crossfield move to Shrivenham after which he was selected for sub-unit command in 4 Close Support Battalion REME in Bordon. During this tour he deployed to Canada and commanded an Equipment Support Company in Afghanistan. Brigadier Crossfield moved back to Shrivenham to join the staff college teaching faculty, where he was selected as Executive Officer of a teaching division and subsequently promoted to Lieutenant Colonel.
Brigadier Crossfield took command of 6 Armoured Close Support Battalion REME in 2012 just before Op HERRICK 18, after which he was selected for promotion to Colonel. His first Colonel assignment was working for DPers as his COS. He returned to stand up as DACOS YELLOWHAMMER in Jan 2019, moving to DACOS Current Plans in HQ HC in May 19.
Brigadier Crossfield became Head Information Exploitation and Chief Data Officer for the British Army in Dec 2020. He is also the Principal AI Officer for the Army and SRO for two Digital Defence Programmes.
Brigadier Crossfield is a Chartered Engineer and a Fellow of the Institute of Mechanical Engineers. He is also a Chartered Manager, has a master's degree in IS and is an MPLA graduate.