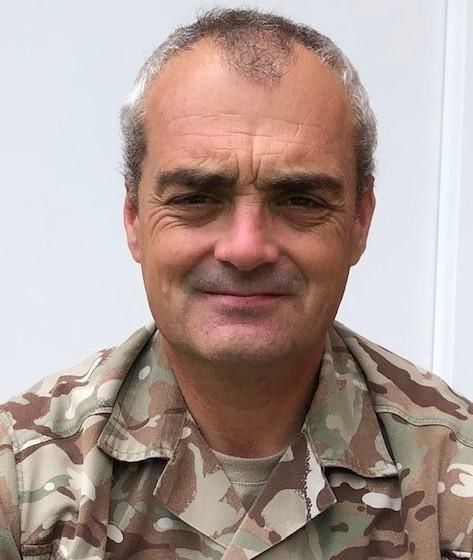 Lieutenant Colonel Shaun Lamb MBE
SO1e Space Capability, MoD Space Directorate
Lt Col Lamb is capability desk officer within the UK's Space Directorate, supporting and informing the development of the Defence Space Programme.

Lamb commissioned into the Royal Artillery from sixth form in 1994, serving with Air Defence Regiments here in the UK and the US, working with short range Air Defence systems such as the High Velocity Missile to the long-range Patriot Missile System. He has completed numerous operational tours, including Northern Ireland, Bosnia, Afghanistan, Iraq and was the ground-based Air Defence Commander for London 2012 for which he was awarded an MBE. Staff appointments have included roles within the Army Staff, where he led on strategic information systems, in UK Strategic Command's Joint Warfare Lamb led work developing Agile C2, and Joint User developing and experimenting with AI and Space; he recently moved to the MOD Space Directorate in Jan 2021.

Lamb completed his undergraduate studies at the Defence Academy, studying Information Systems Management. He has gone on to complete master's degrees in Information, Technology Management and Business Administration. He is currently researching a PhD with Southampton University Computer Science Department, developing frameworks for Human Agent Teams.