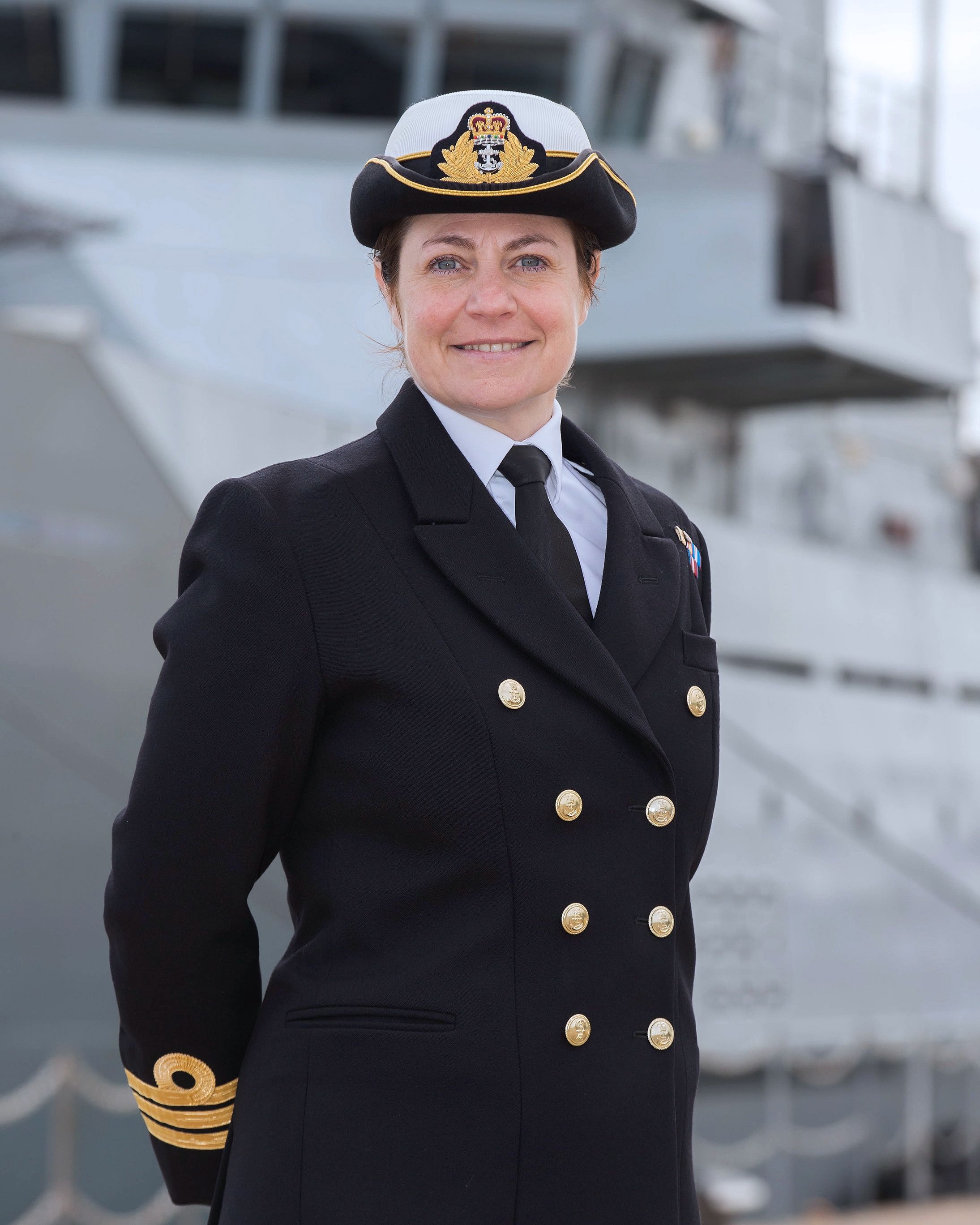 Captain (N) Sarah Oakley
Head Force Development, Develop Directorate, Royal Navy
Sarah joined the Royal Navy in 1995 after completing a Modern History degree at Trinity College, Oxford. Much of her early career has been spent at sea or on operational tours overseas. Her early experience was gained in the Fishery Protection Squadron as the Gunnery Officer in HMS ALDERNEY.
Thereafter she progressed to become the Signal Communications Officer in HMS KENT before joining HMS NORFOLK as the Navigating Officer. On completion of further warfare training Sarah joined HMS CHATHAM as the Principle Warfare Officer responsible for Above Water Warfare, and then became Operations Officer during the ship's OP TELIC deployment in 2008 to protect the Iraqi Oil Platforms in the Northern Gulf.
Operational tours on the staffs of the Commander of the Iraqi Maritime Task Force and Commander of the Combined Task Force responsible for Counter Terrorism and Counter Narcotics (CTF 150) were interspersed with a brief period on the Maritime Battle Staff before Sarah was selected to command the offshore patrol vessels, HMS MERSEY in 2012, and then HMS CLYDE in 2014. Sarah commanded the Fishery Protection Squadron from July 2017 – April 2019, a busy period which saw the introduction into service of the new Batch 2 River Class OPVs.
Her shore time has been spent teaching at Britannia Royal Naval College Dartmouth, as a Trials Officer in Portsmouth, and in the Ministry of Defence, firstly as part of the Finance and Military Capability area of the Ministry of Defence during the 2015 Strategic Defence and Security Review and more recently as the Naval Assistant to the First Sea Lord and a member of the Naval Staff Strategy team supporting the Integrated Review in 2020.
Sarah was promoted to Captain and joined the Develop Directorate in NCHQ in September 2020 as Head of Force Development for the Royal Navy.