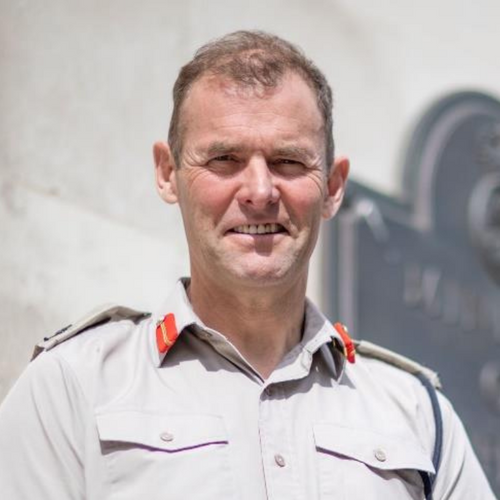 Lieutenant General Rob Magowan CB CBE
Deputy Chief of Defence Staff (Military Capability)
,
UK Ministry of Defence
United Kingdom
Lieutenant General Rob Magowan joined the Royal Marines in 1989 after reading chemistry at Southampton University. His early command appointments included a tour of Northern Ireland. Returning from the US Marine Corps staff course, he was posted to HQ 3 UK Division, during which time he deployed to Afghanistan on the first International Security Assistance Force deployment. He returned to 42 Commando as Second in Command, deploying to Kuwait and Iraq for Operation Telic 1.
Subsequently, he worked in the Cabinet Office, the Foreign and Commonwealth Office and the Ministry of Defence, with a focus on intelligence. He assumed command of the Royal Marines 30 Commando Information Exploitation Group, deploying to Helmand province.
After Higher Command and Staff Course, as a Brigadier he was Chief of Staff to the National Contingent Commander in Kabul, Commodore Naval Personnel Strategy and then Commander Joint Forces Intelligence Group.
He became Commandant General Royal Marines, for the first time, and Commander United Kingdom Amphibious Forces in 2016. He also assumed command of the European Union Naval Force Somalia. His staff appointments as a Major General were Assistant Chief of Naval Staff (Capability) and Assistant Chief of the Defence Staff (Capability and Force Design).
In January 2020, he assumed the role as Deputy Commander UK Strategic Command. He reassumed the position of Commandant General Royal Marines (CGRM) from April 2021 – November 2022. He started as the Deputy Chief of Defence Staff (Military Capability) in May 2022.
He is the Defence Buddhist Champion, chairs the Defence Mindfulness Steering Group and is President of the Council for Cadet Rifle Shooting. He is President of the Royal Navy Mountaineering Club, Royal Navy Netball Association and Royal Navy Rifle Association. He is also President of the charity 65 Degrees North.