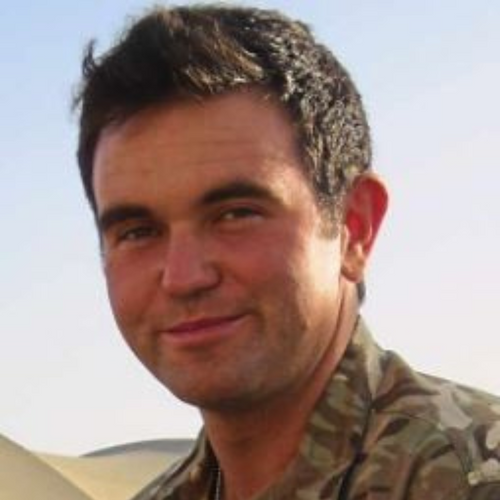 Major Robert Atchison QRH
Qualified Space Instructor
,
UK Space Command
United Kingdom
Maj Rob Atchison was the first British Army officer to undergo Qualified Space Instructor training under The Royal Air Force and UK Space Command.
Maj Atchison has completed roles in several areas, these include Information and media operations in Afghanistan and Estonia. As well as this he has completed tours in The Allied Rapid Reaction Corps as Executive Officer to the US General Officer in Charge of Operations, Ministry of Defence main building in Security, Policy and Operations and on the Army International Staff, Army Headquarters as a capability manager as well as serving with his home regiment, The Queen's Royal Hussars, in various leadership roles including tank squadron command
Maj Atchison was also the first Army Officer in UK Space Command in the post of Military Assistant to The Commander, AVM Paul Godfrey OBE.
With a passion for Joint Operations, he pushed hard throughout the Qualified Space Instructors Course to try and work out what Space means to other domains, in particular Land and this is an ongoing effort and something he works closely with industry and academia on. Maj Atchison recently transferred to the British Army Reserve. He is now the Head of Operations for Northrop Grumman's National Security Solutions area.
Maj Atchison is also working through a part time PhD with Southampton University where he is focusing on how Free Space Optical Communications can be optimised for maximum data transfer whilst mitigating the effects of natural space weather.