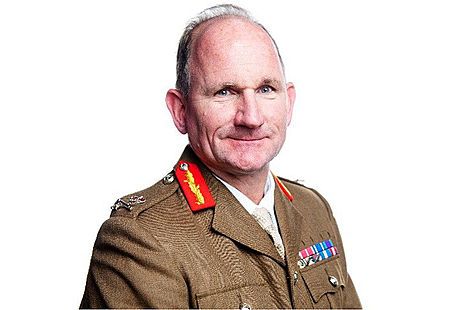 Lieutenant General Richard Wardlaw OBE
Chief Defence Logistics & Support, UK StratCom
Lieutenant General Richard Wardlaw was appointed as the first Chief of Defence Logistics and Support in October 2019, and is responsible for developing and overseeing the implementation of a cross-cutting, pan-Defence strategy for Support, a c£14-billion/annum enterprise covering every facet of Engineering and Logistic Support.
In coming to this appointment, Lieutenant General Wardlaw draws on more than 29 years' service in the Army and NATO including key staff posts such as Assistant Director Manning, Director Plans (Army), Chief of Staff Allied Rapid Reaction Corps (ARRC) and Director Army Basing and Infrastructure. He has been stationed around the globe in Hong Kong, Brunei, the Falkland Islands, Germany, and the UK. He has served on operations in Northern Ireland, Bosnia, Iraq and Afghanistan. He was appointed OBE in 2012.
Lieutenant General Wardlaw was appointed as Colonel Commandant of the Brigade of Gurkhas and Chair of the Gurkha Welfare Trust, the leading charity for Gurkha veterans, in November 2020. He is a Member of the Institution of Royal Engineers and a Fellow of the Chartered Institute of Logistics and Transport. As a serving Colonel Commandant Royal Engineer, he is Chair of the Royal Engineers' Widow's Society, providing financial assistance to the families of deceased Sapper officers, and is a Trustee of the Royal Engineers' Yacht Club.