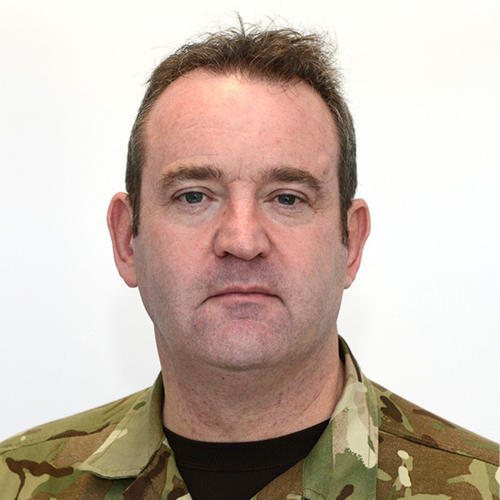 Major General Richard Spencer MA CEng
Director Deliver: Intelligence and Expeditionary Services
,
Defence Digital
United Kingdom
Major General Rich Spencer was commissioned into the Royal Corps of Signals in April 1989. Early service as a junior officer covered Electronic Warfare and Headquarter CIS provision, including operational deployments to Iraq in 1991 and Bosnia in 1994 and 1995/6.
A year as the AMA to Chief of Defence Logistics preceded the Advanced Command and Staff Course and a tour on the Defence Intelligence Staff from where he deployed to Iraq. In 2004 he was appointed OC 12th Mechanized Brigade Headquarters and Signal Squadron (228) and including the leadership of Bowman Operational Field Trialling and its subsequent first operational deployment in Iraq.
Bowman experience in sub-unit command led to promotion to Lieutenant Colonel and a tour in the Bowman and Tactical CIS IPT as the Requirements Manager, shaping the BCIP 5 programme. Following Command of 30th Signal Regiment, focused at the Joint Task Force HQ and including a deployment as Commander JFCIS (Middle East), he was selected for promotion to Colonel and initially appointed as Commander JFCIS (Afghanistan) for the first 7 months of 2011. In August 2011 he was appointed as the Deputy Head of the BATCIS Delivery Team and in May 2014 won the competition for the Team Leader post. This role included leadership of the support of current, and delivery of future, tactical communications systems for Defence including Bowman, Falcon, Morpheus and Trinity. From April 2018 until Sep 19 he was the Deputy Director of the Weapons Operating Centre in DE&S, responsible for the delivery performance of a £1.5Bn pa portfolio currently serves. Selected for promotion to Major General he assumed the role of ISS Director Delivery: Intelligence and Expeditionary Services in Information Systems and Services in September 2019.
Maj Gen Spencer is a Fellow of the IET, a Member of the APM, a graduate of the MPLA and President of Army Rugby League and Royal Signals Rugby.