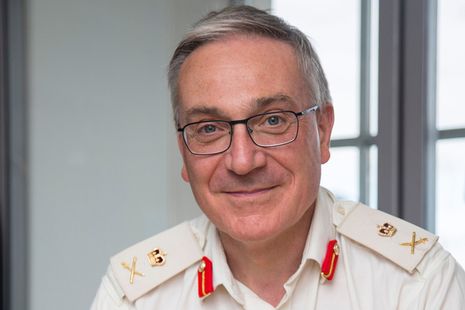 Lieutenant General (retd) Richard Nugee
Climate Change and Sustainability Strategy Lead, UK Ministry of Defence
Richard was appointed Climate Change and Sustainability Strategy Lead for the Ministry of Defence in 2020.
Richard was appointed Chief of Defence People at the Ministry of Defence in April 2016.
Prior to his appointment, Richard held a number of joint and single service army appointments, on operations and in staff appointments, including:
Assistant Chief of Defence Staff (Personnel and Training) and Defence Services Secretary
Chief of Staff to the ISAF Joint Command in Kabul, the ISAF 3* Operational HQ
Army Director General Personnel
Director of Manning (Army)
Chief Joint Fires and Influence at HQ Allied Rapid Reaction Corps, in Afghanistan (Kabul)
Appointed MBE in June 1998, CBE in January 2012 and CVO in September 2016, he was awarded the US Legion of Merit for his services in Afghanistan in 2014.