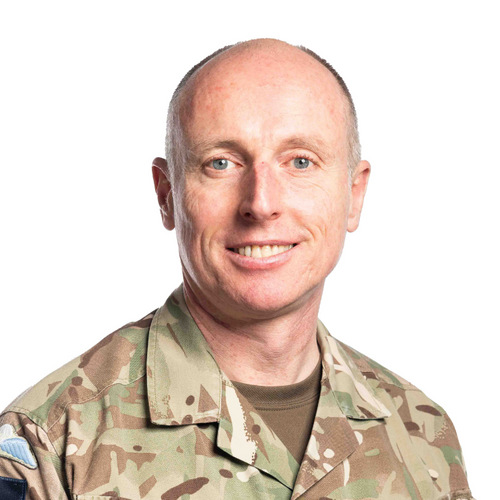 Major General Phil Prosser CBE
Director Joint Support, Strategic Command
Major General Phil Prosser was commissioned into the REME in 1992. After an in-service Mechanical Engineering degree, he served 5 Airborne Brigade Logistic Battalion; 19 Regiment Royal Artillery Workshop and 5 Battalion REME where he was selected for promotion to Major.
From 2014 to 2016 he commanded 1 Close Support Battalion REME in Catterick. From 2016 to 2019 he was employed in DE&S as the Team Lead responsible for the provision of In-Service Support to the majority of Army vehicles.
In 2019 he assumed command of 101 Logistic Brigade in Aldershot. His command tour took an unexpected detour in March 2020 when he deployed to HQ NHS to help with the distribution of PPE as part of the National response to COVID19; he then returned in November 2020 to assist with the Distribution of the Vaccine.
Previously employed as Assistance Chief of Staff Equipment in Field Army HQ. He was responsible for ensuring the right equipment, is in the right place at the right team to deliver mission effect safely. He assumes the role of Director Joint Supply in Strategic Command in February 2023 where he will be the lead Joint User for the end-to-end Supply Chain.