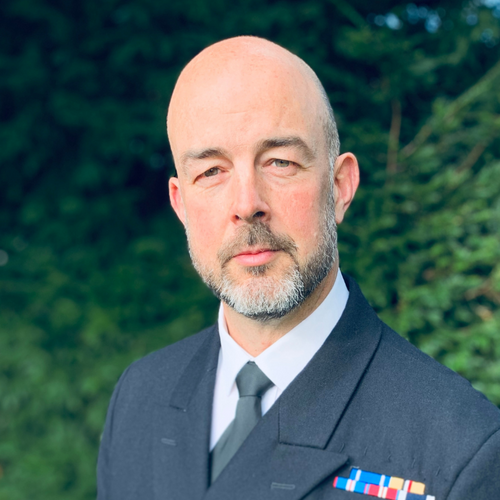 Captain (RN) Phil Coope
Deputy Head of Space
,
Strategic Command
United Kingdom
Phil joined the Royal Navy in 1993 having graduated from the University of Liverpool in Electronics and Communication Engineering. Twenty-eight years later he was delighted to accept the role of Deputy Head Space at UK Strategic Command, leading the Capability Development of Satellite Communications (SATCOM) and Precision Navigation and Time. This is his second assignment in the Space Sector having previously worked as and Capability Manager for SATCOM and Programme Manager for Skynet 6.
Phil has been engaged in numerous major projects, notably delivery and acceptance of HMS QUEEN ELIZABETH Aircraft Carrier. He has also described the then future Royal Navy short-range air defence missile and radar systems, generated lifing policy for Defence ordnance, munition and explosives and contributed to the education of junior Royal Navy Officers at the Joint Services Command and Staff College.
Phil has served on T21, T22 and T23 class of Frigates and conducted UK and multinational operations in the North Atlantic, Caribbean, Mediterranean and Arabian Gulf. He also served in Hong Kong for territorial integrity and anti-smuggling operations and conducted media operations in Sarajevo, Bosnia.