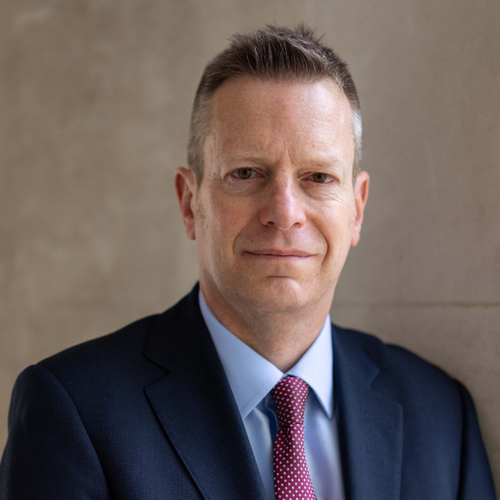 Paul Lincoln CB OBE VR
Second Permanent Secretary, UK Ministry of Defence
Paul Lincoln is the Second Permanent Secretary of the Ministry of Defence (MOD). He was appointed in May 2023.
As Second Permanent Secretary, his responsibilities include digital transformation across Defence, security and resilience (including cyber security), space policy, science and technology, safety, Defence strategy, net assessment and challenge, trade and economic security, and strategic relationships with industry.
Paul's career has covered a broad range of roles in the MOD, the Home Office and the Cabinet Office. Prior to his return to the MOD, Paul spent time on secondment to the private sector.
From 2017 to 2021 he was Director General of UK Border Force in the Home Office, with responsibility for protecting border security and overseeing immigration and customs checks. During this time, he successfully led one of the largest law enforcement organisations in the UK, delivering generational improvements to passenger processing and, with a real focus on preparations for Brexit, oversaw one of the largest and most complex EU exit programmes in government. He also led on the cross-government health measures at the border at the height of the coronavirus (COVID-19) pandemic.
Other senior roles at the Home Office included Director General of the Crime, Policing and Fire Group, and Acting Director General of the Office for Security and Counter-Terrorism.
His roles at the MOD have covered oversight for a range of operational campaigns, defence resourcing, programmes, and security policy.
Second Permanent Secretary
Responsibilities
The Second Permanent Secretary works closely with the Permanent Secretary on all aspects of the Department's leadership, and has specific Accounting Officer responsibility for digital, innovation and science and technology.
The Second Permanent Secretary is a member of the Defence Board and is a non-executive member of the Single Services' Boards and UK Strategic Command Board.