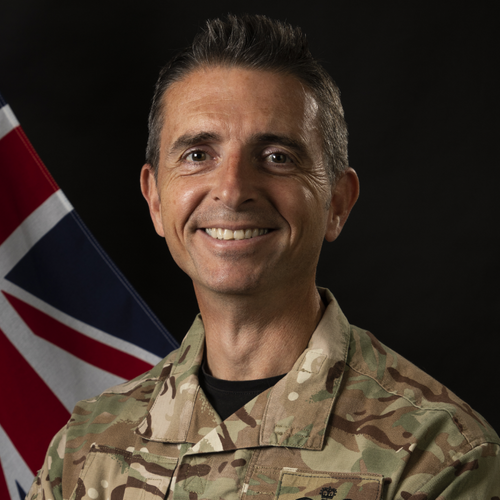 Air Vice-Marshal Paul Godfrey OBE
Commander
,
UK Space Command
United Kingdom
Paul joined the Royal Air Force in 1991 and has been a fighter pilot for most of his career. A weapons instructor on the Harrier and one of the first operational pilots on the Eurofighter Typhoon, he has flown on numerous operations and exercises with the RAF and undertook an exchange tour on the F-16 Fighting Falcon with the United States Air Force. He was also privileged to be a Spitfire and Hurricane pilot on the Battle of Britain Memorial Flight.
Other roles have included Typhoon requirements management at Defence Equipment and Support in Bristol, capability management at the Ministry of Defence and operational programme management within the F-35 Lightning programme.
Between 2015 and 2017, Paul was Station Commander of RAF Lossiemouth in Scotland before moving to the Ministry of Defence as head of Carrier Enabled Power Projection, integrating F-35B fighters and Crowsnest helicopters with Queen Elizabeth class aircraft carriers. He recently returned from Al Udeid airbase in Qatar, where he was responsible for the planning and employment of coalition air and space power across the Middle East within the USAF Combined Air and Space Operations Centre. He was announced as the inaugural Commander of UK Space Command in Feb 2021.
Paul has a Masters in Defence Studies from Kings College London.