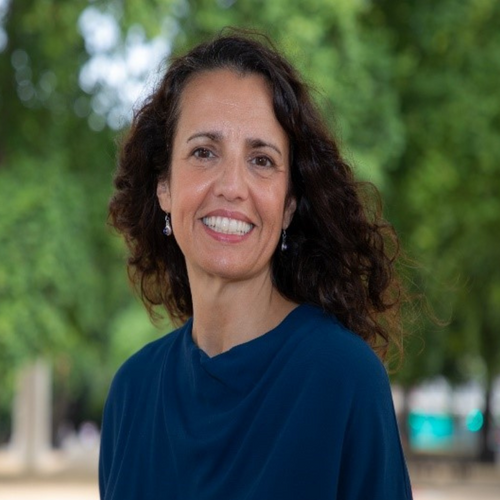 Dr. Nina Cope CB
Chief Operating Officer, UK Ministry of Defence
Nina Cope is the Chief Operating Officer (COO) of the Ministry of Defence (MOD).
Nina joined the MOD in June 2022. She is responsible for leading integration and modernisation within and across MOD, strengthening functions and ensuring MOD contributes to wider Government programmes including Civil Service Reform and Corporate Services Modernisation. She leads key functions including Security and Resilience, Health and Safety and Legal services, and manages the Chief Executives of four of Defence's Enabling Organisations.
She was previously the Director General Capabilities at the National Crime Agency (NCA). A COO role, where she led the development of the Agency, ensuring it had the capabilities to meet its mission to fight serious and organised crime. Her direct responsibilities included strategy and transformation, all corporate services, and data and digital. She also led on Equality, Diversity and Inclusion – one of her many passions for change!
Nina joined the NCA from High Speed Two (Hs2), the largest infrastructure project in Europe, where she was the Director responsible for organisational development and effectiveness. She oversaw the development of the Company into its role as the client for a significant supply chain accountable for the design and build of the railway. This included the doubling of the workforce over two years in readiness for contract award and the start of construction.
Prior to Hs2 Nina led a major service improvement and cost reduction transformation in the Metropolitan Police Service which led to major delivery changes, whilst reducing crime and increasing public confidence. She has also worked in local government and consulting but started her career in academia where she researched and lectured in criminology and sociology, the subject of her PhD.