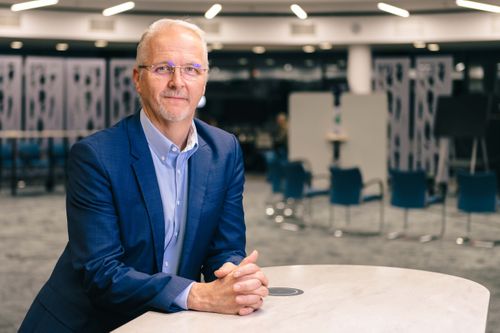 Nigel Shaw
Digital Director and Chief Digital Information Officer, Defence Equipment & Support (DE&S)
As CDIO Nigel leads the DE&S Digital team which is responsible for both the organisation's corporate IT, and for delivering logistics IT to the rest of the MOD. His team sets the digital strategy and leads on its delivery through data, automation, application and infrastructure project teams. His team also provides service and supplier management, cyber defence and information management services to the organisation. He has recently taken on the leadership of the pan MOD Capability Deployment stream of Digital Exploitation for Defence (DX4D) programme which involves the build of three new control centres focused on availability, digital engineering and battlespace integration. Nigel is also Director of the IMIT Function which leads on recruiting and developing digital capability across DE&S.
Prior to joining DE&S in 2017 Nigel spent 30 years working on the supply side of the IT industry, leading account and delivery teams for IBM, Sema Group, Atos Origin and Fujitsu. His last position in the private sector was as Vice President leading an international application services business across 15 countries in Europe, the Middle East and India.
Nigel was educated at Leeds Grammar School and Emmanuel College Cambridge. He is married with two children and lives in Maidenhead, Berkshire.