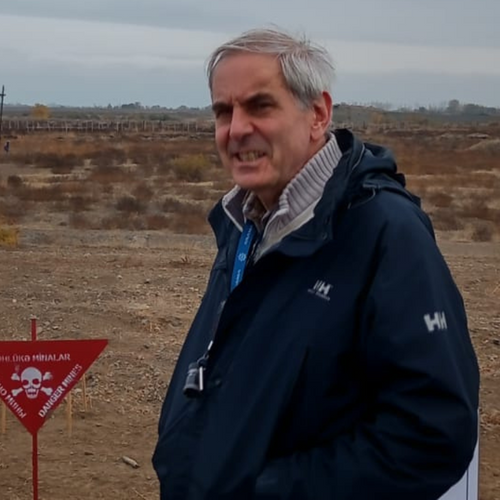 Nigel Ellway
Head of Secretariat All Party Parliamentary Group on Explosive Threats and Director
,
REVIVE Campaign
United Kingdom
Nigel Ellway is a former journalist and Whitehall advisor. In 2011 he created the All Party Parliamentary Group (APPG) on Landmines, now called the APPG on Explosive Threats. Nigel is the Head of Secretariat and Policy Director.
Following a successful inquiry in 2018 by the APPG into victim assistance in mine-action, Nigel founded the not-for-profit advocacy organisation The REVIVE Campaign in 2019.
REVIVE conducts research and collates evidence to present to politicians around the world on the need for better and more robust policy towards supporting victims of explosive weapons in the long term.
Nigel speaks at events and conferences around the world and is a regular speaker at the United Nations mine action meetings in Geneva.