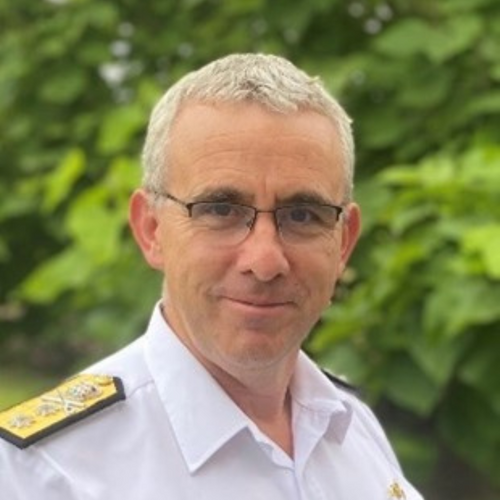 Rear Admiral Nick Wheeler
Director NATO Digital
,
NATO
Belgium
RAdm Nick Wheeler was born on the Channel Island of Jersey in 1970. He was educated on the island and in the UK before joining the Royal Navy in 1991.
Trained as a Warfare Officer, he specialised as a Submariner in 1996. Serving predominantly in SSNs, he also completed a number of strategic patrols in SSBNs. He completed a tour as a J5 planner in a Joint Operational HQ in Basra, Iraq in 2007. In 2010 he took command of HMS TORBAY, the submarine he had qualified in 14 years earlier, before completing a further command tour in HMS TURBULENT in 2012.
He has undertaken a wide range of staff roles, dealing with diverse topics from Defence Planning to international relations with key partner navies in NATO and the Five Eyes. On promotion to Captain in 2016 he served as DCOM NATO Submarine Command and ACOS SM to MARCOM, delivering day to day NATO Submarine operations and managing UK Maritime contributions to the Alliance. He then completed an assignment to UK Strategic Command where he was responsible for the setting of policy and the delivery of new capability for the joint aspects of C4ISR. He was promoted to Commodore in 2019 and was seconded to different government department where he was responsible for intelligence support to military operations.
On promotion to Rear Admiral in July 2022, he took up the post of Director of the NATO HQ Consultation, Command and Control Staff, since renamed the NATO Digital Staff.