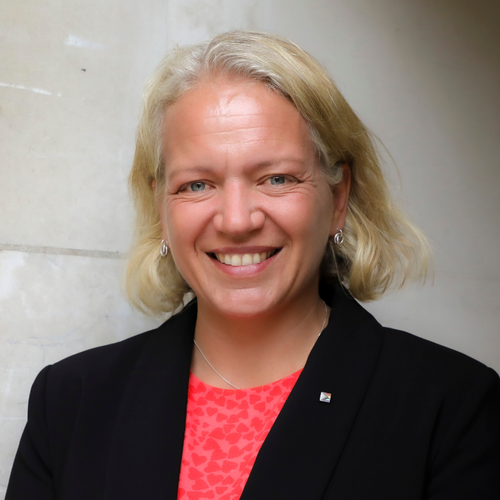 Naomi Roberts
Director Strategy and Enterprise, Defence Intelligence
,
UK Ministry of Defence
United Kingdom
Naomi has been Director Strategy and Enterprise, Defence Intelligence since September 2022. She joined MOD in January 2020 as the Head of Scientific Advice, responsible for Defence's Science and Technology strategy, as well as expert independent challenge (the Defence Science Expert Committee) and a team of scientific advisers embedded across the Frontline Commands.
Prior to MOD, Naomi worked at the Department for International Development (Chief Head of Profession), Cabinet Office (Civil Contingencies Strategy and Performance) and Home Office (Animals in Science Regulation Unit). She joined the Civil Service after ten years working as a consultant to multinational corporations, advising on workforce health in remote and resource poor locations, particularly sub-Saharan Africa.
Naomi is a veterinary surgeon, with post-graduate qualifications in human infectious diseases. She has a master's degree in social psychology.
She lives in Hertfordshire with her husband, two children and two rescue Labradors. When she's not taking kids to football, she enjoys running, sailing, climbing and skiing and she recently competed in her first boxing match.