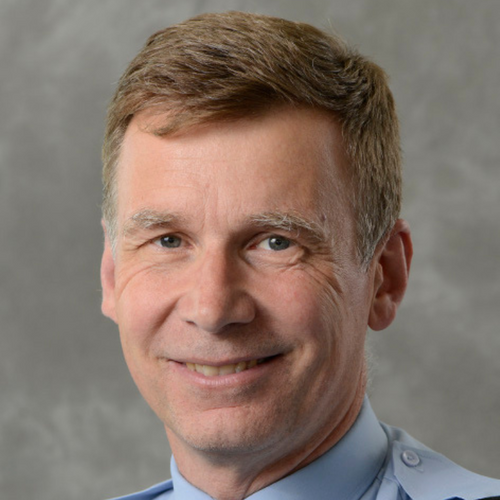 Air Commodore Mike Wilson
Head of Governance, Risk & Compliance
,
Defence Digital
United Kingdom
Air Cdre Mike Wilson joined the Royal Air Force in 1987 as a University Cadet and completed Initial Officer and Engineering Officer Training at the RAF College Cranwell in 1991.
During his early tours he led teams working on a variety of systems including ground-based navigation and air defence equipment, Communications Information Systems (CIS), and aircraft avionics.
Highlights of his career since then include deployment to Afghanistan to develop the Afghan Mission Network; a system designed to share information across the coalition.
He commanded No 1 Radio School at RAF Cosford where he was responsible for training the RAF's cyberspace professionals.
After promotion to Group Captain in 2013 he joined the NATO CIS Group at SHAPE, Mons. In Belgium he focussed on providing digital services to NATO's deployed operations and exercises.
Returning to Kabul in September 2015 he commanded NATO's multinational team of service and civilian personnel delivering information services across Afghanistan.
In 2016 he joined the RAF's CIS Branch and worked to articulate the RAF's future demand for information services, whilst also ensuring new aircraft and systems had the CIS and information needed to operate effectively.
Following promotion to Air Cdre in November 2018 he assumed the appointment of Deputy CDIO for the Royal Air Force.
In July 2023 Air Cdre Wilson commenced his current post of Head of Governance, Risk and Compliance in Defence Digital's Cyber Defence and Risk Directorate.