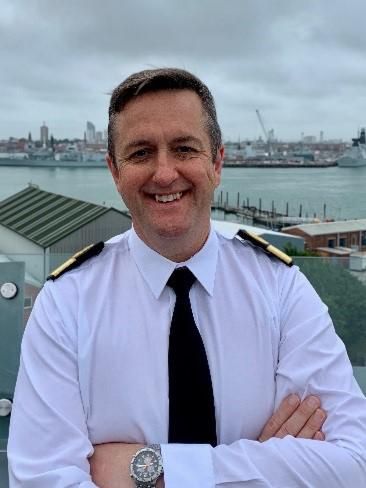 Cdre Mike Knott CBE
Assistant Chief of Staff Maritime Capability
,
Royal Navy
United Kingdom
An Above Water Warfare Officer, Specialist Navigator and P3M Professional, Mike Knott has served as ACOS MARCAP in Navy Command Headquarters since January 2019. Responsible for the development of the capabilities required to enable the effective and efficient control and denial of the Maritime Battlespace, he is leading a fast-paced, transformative division, developing the future Navy.

Mike has spent the majority of his career at sea on operations as both a Navigator and Principal Warfare Officer. Command assignments have included Executive Officer in HMS CUMBERLAND, and on promotion to Commander in 2009, the Type 23 Frigate HMS PORTLAND, which included operations in the South Atlantic, East Pacific, Caribbean and West Africa.

Shore assignments have involved ascending roles in the field of Capability & Acquisition including; a secondment with McKinsey and Co, an assignment in the MOD as Captain Navy Plans during the 2015 SDSR and more recently, a year in the DE&S. He was appointed CBE in the Queen's Birthday Honours list in 2018.

Mike is a graduate of the Advanced Command and Staff Course, a member of the Chartered Management Institute and a Committee Member of the Royal Institute of Navigation. He is a committed family who enjoys yacht and dinghy sailing as well as variety of sports and social activities.