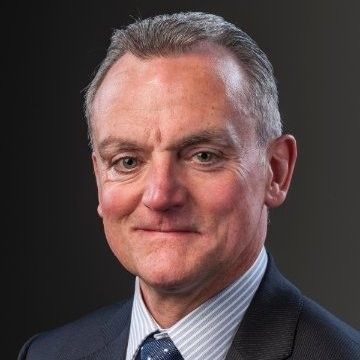 Mr Michael Christie
Director FCAS, BAE Systems Air
After graduating from The University of Glasgow in 1984, Michael joined British Aerospace and progressed through a number of posts in the Aerodynamics area. Michael progressed to becoming a Performance specialist and design signatory for a number of aircraft including Eurofighter, Tornado and Jaguar.
Building on this Engineering background, Michael had a number of programme management roles, mainly in development programmes, across Land, Sea and C4ISR domains as well as the main domain of Air Systems. The programmes Michael has led include, FOAS (the Future Offensive Air System), Astute Submarine, the UK element of F-35 and includes a long association with the Hawk business in various roles. This association with the Hawk programme also led to a role developing the market for the BAE Systems Military Air business in India.
In 2014, Michael moved to lead the Defence Information business which designs and delivers a range of Information Systems and services for both BAE Systems platforms and directly to other Defence customers.
Over the last few years, Michael has been the Strategy Director for MAI (and more recently the Air Sector). During this period, there has been a significant focus on the future of the Combat Air Sector in the UK which culminated in the UK MoD announcing a strategy at the 2018 Farnborough International Air Show. As a result of these developments, Michael has moved to a new role as Director of Future Combat Air Systems.