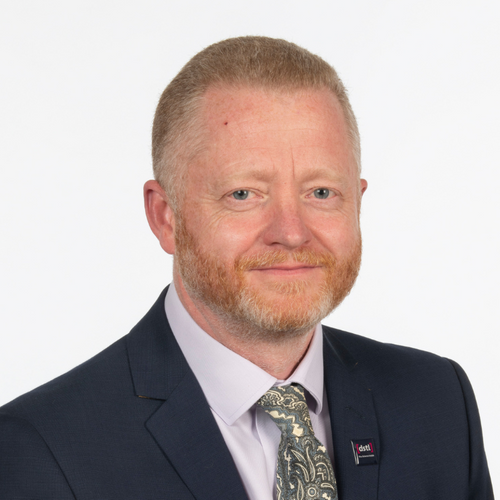 Dr. Matt Chinn
Chief Delivery Officer
,
Defence Science and Technology Laboratory (Dstl)
United Kingdom
Matt (he/him) was recently appointed Dstl's Chief Delivery Officer in April 2023.
Matt's most recent role was Head of Platform Systems division since March 2019. Prior to that Matt was Head of the Technology and Business Faculty at the Defence Academy, following on from being deputy Chief Scientific Advisor for National Security where his remit was working across all government departments with a security remit and the Intelligence agencies.

After graduating in chemistry at Exeter University Matt joined the MOD in 1992, researching the adsorption of CW agents on activated carbon, which led to a PhD from Huddersfield University and Fellowship of the RSC. Matt has held a variety of leadership roles in Dstl including: Technical Manager Protection and Decontamination, Group leader for Protection and also Bio Detection before being seconded to MOD as Research Director for CBR and then returning to Dstl as Department Manager Joint Systems and then Biomedical Sciences. Matt's most recent role in Dstl prior to his long term secondment in 2013, was head of the Chemical and Biological S&T Centre at Porton Down.