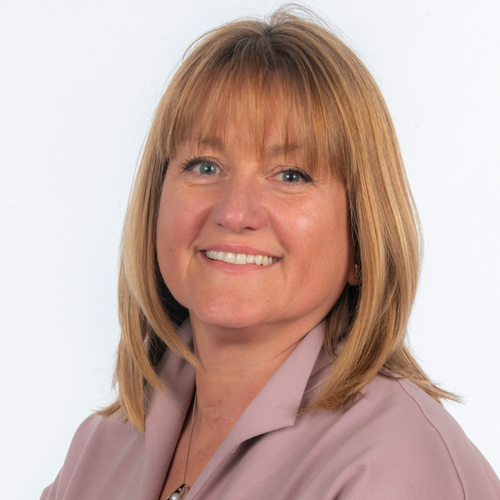 Ms Linda Knutsen
Division Head - Exploration
,
Defence Science and Technology Laboratory (Dstl)
United Kingdom
Linda started her MOD career as a Forensic Analytical Chemist working on rotary wing crash investigations for the Naval Aircraft Materials Laboratory (part of the RN Fleet Air Arm) in 1994, following an MSc in Analytical Science. Following a move to Defence Research Agency (a predecessor of Dstl) she was a researcher in Maritime UW Non Acoustic Detection, Maritime Fire research and vulnerability, submarine atmosphere control and underwater waste management. During this time she became a Project Technical Lead and a senior project manager.
She transferred to Dstl's Defence Radiological Protection Service (part of the Institute of Naval Medicine) to take a post of the Project Portfolio Manager and later the Group Leader of the Radiation Detection Group which provides the dosimetry, radiation instrument calibration services and nuclear accident response to the RN, RAF and Army.
She moved to Naval Systems Department in 2011 to take up the Group Leader post of the Underwater Group. This group manages the UK's Acoustic Replay and Analysis Facility which supports the front line services as well as future sonar technology research. She led the group in researching military diving, underwater communications (including NEC and VLF), unmanned vehicles and autonomy, mine countermeasures and compartment programmes.
After a secondment to the Programme Office (central function) for 5 months to undertake a change management programme she returned to Naval Systems Department as the Department Manager, in 2013 where she managed the business and capability of all the research associated with Maritime (above and underwater technology and OA), with approximately 250 staff and a turnover of £60m p.a. of research.
Following a large transformation activity within Dstl in 2015 she was appointed Capability Leader of Platform Systems Division. She led the capability and managed 1000 staff (delivering approx. £300m pa of research) distributed into 11 Groups of capabilities. Platform Systems Division is the largest of the 5 divisions in Dstl, spanning with widest reach of capabilities. The Division capability incorporates aerospace systems, threat evaluation, electromagnetic protection, land platforms, physical protection and sciences; platform integrated survivability, weapons systems as well as maritime platforms and systems.
In 2019 she also took up the role of the Executive Engagement Lead for the RN, reporting directly into Dstl's CEO to lead the RN Strategic Relationships and engagement team.
In April 2021, Linda was appointed as Division Head for Dstl's new flagship venture: Exploration Division. Exploration Division (X Div) exists to help our stakeholders discover and exploit things no one has done before, and pinpoints futuristic high-impact ideas with the greatest potential.
Linda is also now a member of the Dstl Executive Committee.