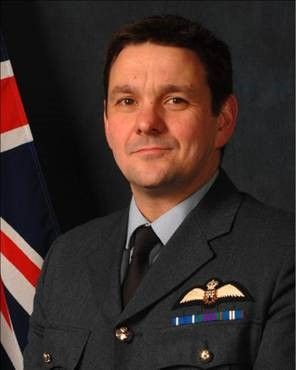 Air Vice-Marshal Lincoln S. Taylor OBE
Chief of Staff Capability, Royal Air Force
AVM Taylor joined the RAF in 1990 and started his operational service on No 3 (Fighter) Sqn at Laarbruch where he gained Electronic Warfare Instructor and Qualified Weapons Instructor status on the Harrier. Following the Force's relocation to the UK, Taylor was posted to No 20(R) Sqn as a Weapons Instructor. Upon promotion in 2000, Taylor filled an exchange posting with the USAF flying the F-117A Stealth Fighter based in New Mexico. Upon return to the UK, Taylor took a post as Typhoon Requirements Manager and subsequently, as Typhoon Capability Manager responsible for the cockpit design, air-to-surface weapons integration, Typhoon Synthetics and Typhoon Capability delivery.


On promotion in 2005, and after Advanced Staff Training, Taylor filled a Future Capabilities role within Air Command. There, he was responsible for representing the front-line perspective to future requirements such as F-35, Voyager, Atlas and the Future Combat Air Capability. Taylor was then selected to command, No 20(R) Sqn, the Harrier OCU in 2007.
After command, Taylor was posted into the Deep Target Attack Capability area within MoD, primarily responsible for Harrier and Tornado through the SDSR 10 process. In 2010, Taylor was selected for promotion to Gp Capt and undertook a tour as Chief of Staff, British Forces South Atlantic Islands. In 2011, Taylor took command of Development Division within the Air Warfare Centre, where he was responsible for Future Capability development, Air Survivability and F-35, Lightning II, Operational Test. On promotion to Air Cdre, Taylor was appointed as Senior Responsible Owner for the UK's F-35, Typhoon, Airseeker, Future Combat Air System (FCAS), and DOTC(A) Programmes.
After being promoted to Air Vice-Marshal, Taylor was Head of the Royal Air Force's Rapid Capabilities Office (RCO); the post, included delivery of the FCAS Technology Initiative (including TEMPEST), the RCO Air Information Experimentation Laboratory and RCO Core Projects.
He is now Chief of Staff Capability at Air Command.