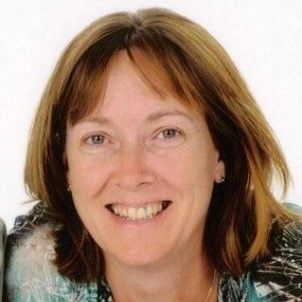 Dr Katherine Gill
F35 Digital Transformation , Dstl
2020 UK Women in Defence Most Collaborative Award Finalist
Dr Gill is currently the lead engineer for all UK software engagement on F-35. Based in Washington DC, Dr. Gill has led and championed F-35 Software Modernization and Digital Transformation and has been crucial in establishing the DoD F-35 Agile DevSecOps (DSOP) ecosystem, which maintains F-35 air superiority for the United States and United Kingdom. Dr Gill has been a driving force for the US based JPO Managed Cloud which is a key enabler for on-board and off-board software intensive systems on the 660+ F-35 aircraft worldwide.
Working as an embedded staff member leading a US team, Dr Gill is the lead on International Partner involvement in software modernization and digital transformation and the lead on a number of organic Depot stand up activities.
Since 2019, Dr Gill has been part of the red team in establishing agile practices and processes in the F-35 Joint Project Office. The "180 day" US services challenge in late 2019 achieved accelerated engagement with world leading cloud providers, small niche software houses and the DoD Acquisition process to deliver technical and cultural milestones. These improvements have allowed the US and F-35 Partner nations operating all three F-35 variants to confidently plan for full aircraft service life and will save millions of dollars and significantly improve lifetime aircraft availability. For her contribution, Dr Gill has been awarded the US Secretary of Defense Outstanding Public Service Award.
Dr Gill is employed by the Defence Science and Technology Laboratory (Dstl) and has held a number of senior management roles including the stand-up of the Dstl Airworthiness capability which provides Independent Technical Evaluation (ITE) to the UK Military Aviation Authority (MAA).
Dr Gill is a Fellow with Royal Aeronautical Society (RAES), a Fellow of Institution of Engineering and Technology (IET). Dr Gill has been a strong contributor to the in-house systems skills development program and schools outreach program, and has had a long standing involvement in the US and UK International Council on Systems Engineering (INCOSE) and the Department of Defence (DoD) Senior Professional Women's Association. Dr Gill also regularly contributes to Science, Technology, Engineering and Mathematics (STEM) initiatives and Women in Science and Engineering (WISE). Dr Gill has strong links with a number of US and UK academic fora, having previously acted as an academic supervisor for seven Systems Engineering Doctorate students in Loughborough and Bristol. Before being seconded to the US, Dr Gill held a post of Royal Academy of Engineering Visiting Professor at the University of Kent in recognition of her contribution to collaborative S&T research.
Dr Gill's earlier career included a technical apprenticeship with BAE Systems at Warton, followed by delivery at Vosper Thornycroft on weapons and navigation systems on UK and Middle Eastern ships. Dr Gill then returned to aviation as Engineering Director at Penny and Giles Aerospace and Meggitt Avionics with CAA and FAA Certification signatory authority. Dr Gill worked for QinetiQ at Boscombe Down Test and Evaluation rising to Business Group Manager of QinetiQ's Systems Management Division. In 2005, Dr Gill was recruited to Dstl as part of a team to enhance the delivery of defence Capability Management, taking on strategic leadership for 120 staff. In 2013-2016, Dr Gill held the role of Science and Technology Attaché in the British Embassy in Washington DC, leading the cross domain Defence Science and Technology team for all US/UK engagements.
In terms of Dr Gill's personal development, her first degree was in Aeronautical and Astronautical Engineering, followed by an MBA gained whilst working for Vosper Thornycroft in the late 1990s. Dr Gill returned to studies part time in 2006 to complete a Dstl funded Engineering Doctorate in Systems at Bristol and Bath Universities.