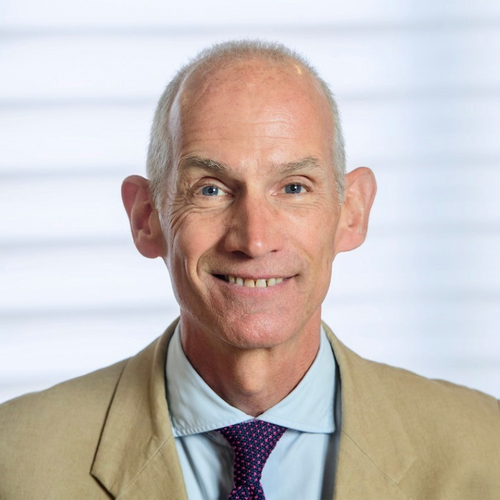 Major General (Retd.) Julian Free CBE
Deputy Vice Chancellor
,
University of Lincoln
United Kingdom
Despite being born in Plymouth into a Royal Navy family, Julian Free joined the Army and was commissioned into the Royal Artillery in 1986. Prior to this he graduated with a B.Ed (Hons) from Exeter University. He attended ACSC, HCSC, RCDS and completed a Masters in Defence Studies (Cranfield University, 1995), the Windsor Leadership Strategic Leadership Programme (2015-16), the Leadership Centre's Future Vision Programme (2016-17) and the National Centre for Entrepreneurship in Education Entrepreneurial Leaders Programme (2020-2021). He was appointed MBE in 2001, OBE in 2009 and CBE in 2012.
General Julian deployed on operations to Kuwait, Kosovo, Sierra Leone, Iraq, Cyprus and Afghanistan in UK, UN and NATO appointments and trained and served in the UK, Germany, America, Canada, Belize and Kenya. He commanded G Parachute Battery (Mercer's Troop) Royal Horse Artillery on operations in Kosovo and Sierra Leone, 26th Regiment Royal Artillery on operations in Iraq and Cyprus and 4th Mechanised Brigade on operations in Iraq. As a major general he served as Chief of Staff Allied Rapid Reaction Corps and Commandant Joint Services Command & Staff College.
In April 2017 Julian joined the University of Lincoln as Deputy Vice Chancellor – and started to learn all over again. Responsible for the University's Regional Strategy his role is to ensure the University meets its civic responsibilities and commitment to making a real difference to people's lives, increasing opportunities and supporting the region's prosperity agenda. The strategy aims to align as appropriate:
Regional development priorities.
Government policy priorities and national grand challenges.
University research and knowledge exchange and industry engagement priorities.
University education and development provision and those areas and fields in which the University is already heavily engaged with industry, local authorities and other region bodies.
Julian is also responsible for engagement and business development with the Defence & Security Sector, a role he also pursues for the Greater Lincolnshire Local Enterprise Partnership.