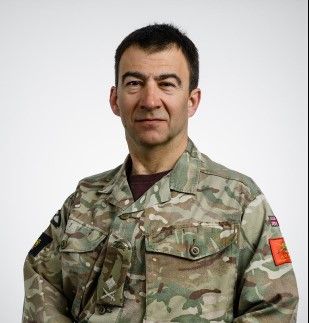 Major General Jonathan Cole OBE
Director of Information Chief Information Officer, British Army
Major General Jon Cole is the British Army's Chief Information Officer and the member of the Army Board who leads on information strategy, capability and services in all aspects of the Army's activities. The scope includes: command support, intelligence, surveillance, target acquisition, reconnaissance and security. This requires: the development of future capabilities; the delivery of systems and services; better exploitation of data; and modernising cyber and electromagnetic activity. He is responsible for all elements of Army security policy and resources: information, personnel and physical.
Before this, he was seconded to BT as the inaugural Head of Employee Services IT, transforming the digital workplace for over 100,000 staff. Beforehand, he was the Army's Head of Information Services, the Chief Technology Officer.
He was commissioned into the Royal Signals in 1987, serving in an armoured division in Germany, Gurkha infantry brigade in Hong Kong, and in the UK in an airborne brigade, an electronic warfare regiment, and close support to the Joint Force Headquarters. He commanded 2 Signal Regiment and subsequently 11 Signal Brigade. On operations he has led soldiers in Sierra Leone, Iraq and Afghanistan, and served on the staff again in both Iraq and Afghanistan, plus Non Combatant Evacuation Operations of Ivory Coast and Lebanon. He has served in the Ministry of Defence, the Permanent Joint Headquarters, and the Army Headquarters.

A Chartered Engineer with the Institute of Engineering and Technology, he has a BEng(Hons) in Electronics, an MSc in Defence Technology, and an MA in International Security and Strategy. He has attended the "full set" of command and staff courses at the Defence Academy (Junior, Advanced, Higher, and the Royal College of Defence Studies).
He is Colonel of the Regiment, Queen's Gurkha Signals, a Trustee of the Gurkha Welfare Trust, and a Colonel Commandant of Royal Signals. He is also Chairman of Army Ice Sports, Vice President of Army Winter Sports and Royal Signals rugby, and President of Royal Signals cycling and triathlon.