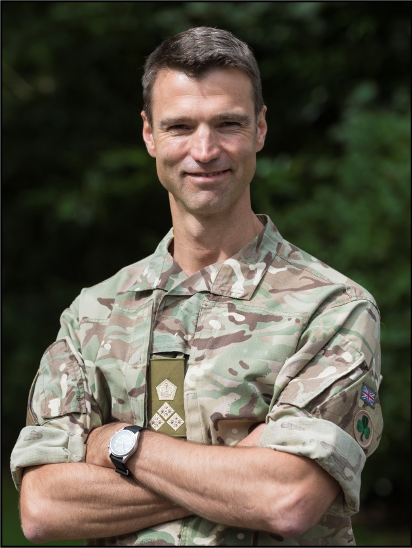 Brigadier Jon Swift OBE
Capability Ground Manoeuvre, British Army
Brigadier Jon Swift has been a Fusilier since 1995, with a wealth of experience to call on.
After Commissioning into the Fusiliers in 1995, he deployed as a Platoon Commander to Bosnia and Northern Ireland. After further time in Province as a company operations officer, he moved to 2 FUSILIERS as an armoured infantry company second in command. This was followed by two memorable years as an instructor at the RMA Sandhurst.
On returning to 1 FUSILIERS, he completed tours as the Operations Officer and Officer Commanding the Recce Group in 2002, deploying in that role for Op TELIC 1. Moving from one desert to another, this was followed by a year as the British exchange officer at the US Army National Training Centre in California. He was awarded the US Meritorious Service Medal in 2004.
In 2006 he was posted to Afghanistan to command A Company 2 FUSILIERS on Op HERRICK 4; he was Mentioned in Despatches in 2007. Company command was followed by two appointments in the MOD, including as Military Assistant to the Master General of the Ordnance and Director Battlespace Manoeuvre.
On promotion in 2010, he deployed to Afghanistan as Commander of the BASTION Training Centre.Subsequent command of 1 FUSILIERS included Op HERRICK 18 in 2013, deploying as Transition Support Unit Nahr-e Saraj for which he was awarded the OBE. In 2014 he returned to capability development, first as the senior requirements manager for armoured vehicles in the DE&S and then as the Assistant Head for Capability Plans in Army HQ.
He commanded 38 (Irish) Brigade in September 2017 for two years before becoming Head of Ground Manoeuvre Capability at HQ Army in October 2019.