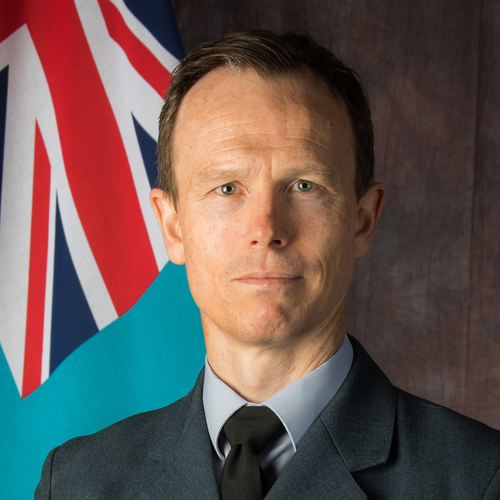 Group Captain John Hetherington
Assistant Head Space Enablement
,
UK Space Command
United Kingdom
In the early years of his career John Hetherington enjoyed tours across a broad range of responsibilities, including Recruit Training Flight Commander and infrastructure and personnel roles.
In 2016 he was promoted to wing commander and completed Advanced Command and Staff training before being posted to MOD as SO1 Infrastructure Capability. This role involved supporting Ministerial announcements in Parliament, briefing, and supporting Ministers as the lead military officer on the Defence Estates Optimisation Programme. He was assigned to be Officer Commanding Base Support Wing at RAF Brize Norton in 2019 during which he supported the continued operations of the Air Mobility Force during the COVID-19 pandemic and the evacuation of personnel from Afghanistan as part of Op PITTING. He was promoted to Group Captain in 2022 and assigned as Deputy Head Space Enablement in UK Space Command with responsibility for RAF Fylingdales, workforce, training, business support, cyber, engineering, safety and through life capability management.
He has deployed on various operations, including Op RESONATE in Saudi Arabia, Op TELIC in Iraq as SO3 Prisoner of War handling and he served in Afghanistan on Op HERRICK as Contracts Officer.
John has a Masters in Defence Studies from Kings College London, is a Chartered Member of the Institute of Personnel and Development and a Fellow of CMI. He is Chairman of the RAF Officers' Football Club, Icarus, is a Director at the RAF Football Association and a Trustee of St Clement Danes, the Central Church of the Royal Air Force.