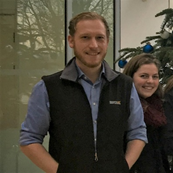 Jez Lenman
Principal Human Factors Specialist, Dstl
Jez is a chartered Human Factors and Ergonomics specialist at Dstl with an academic background in applied Psychology.
Jez has worked in the ergonomics field for around 15 years, specifying and conducting human performance and safety enhancement research in various safety critical and high hazard engineering domains, including; defence and security, nuclear energy generation & nuclear new-build, oil and gas, airworthiness and rail network control systems design.
More recently, he has specialised in the field of Human Factors Integration (HFI) management within defence procurement and R&D projects, ensuring that the human component of defence capability is understood and that human capabilities and limitations are properly accounted for in design.
Jez's current interests include cognitive workload analysis and the design of Human-Machine Interfaces for future Air Systems.
He is the MoDs Science and Technology lead for the 'Integrated Cockpit' within the RAF Rapid Capability Office's Team Tempest (aka UK Future Combat Air System).