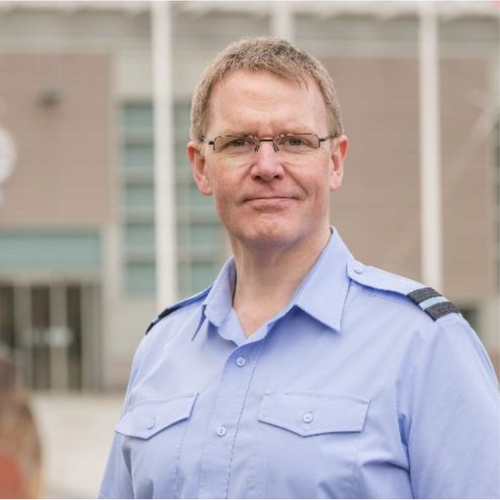 Air Commodore Jason Young
Head of Capability C4ISR
,
Strategic Command
United Kingdom
Air Commodore Jason Young joined the RAF as an Apprentice Technician in 1988. Following training he underwent commissioning and studied Electronic Systems Engineering at the Royal Military College of Science. Early tours included postings to No 399 Signals Unit, RAF Digby and a secondment to manage the RAFMail Operations Centre. During his early career he worked as a staff officer at Air Command, PJHQ J6, Joint User C4ISR, as well as in the GOSCC.
Jason has significant operational experience within Tactical Communications Wing, where he commanded at all levels and deployed to Saudi Arabia, Kuwait, Kosovo and Afghanistan.
Promoted to Gp Capt in 2016, he took up post as Dep Hd BLOS within ISS Networks with a responsibility for the provision of all UK military satellite, HF, LF and VLF communications. He returned to Joint User as Dep Hd C2 & Operational Systems in 2019 with responsibilities including operational assurance of Strategic C2 services and the integration of operational ICT systems and applications pan-Defence. Following promotion to Air Commodore in 2020, he assumed the role of Head Joint User C4i with additional SRO responsibilities including the Strat NCC Programme, Lead User for Skynet 5, and business change and integration lead for the Joint Crypt Key Programme.
In Jan 2023, he moved post to become Head of Capability C4ISTAR at UK Strategic Command. He is responsible for the strategic coherence and development of Defence's C4ISTAR capabilities and capability sponsor for all Joint C4ISTAR programmes, including being the SRO as required.