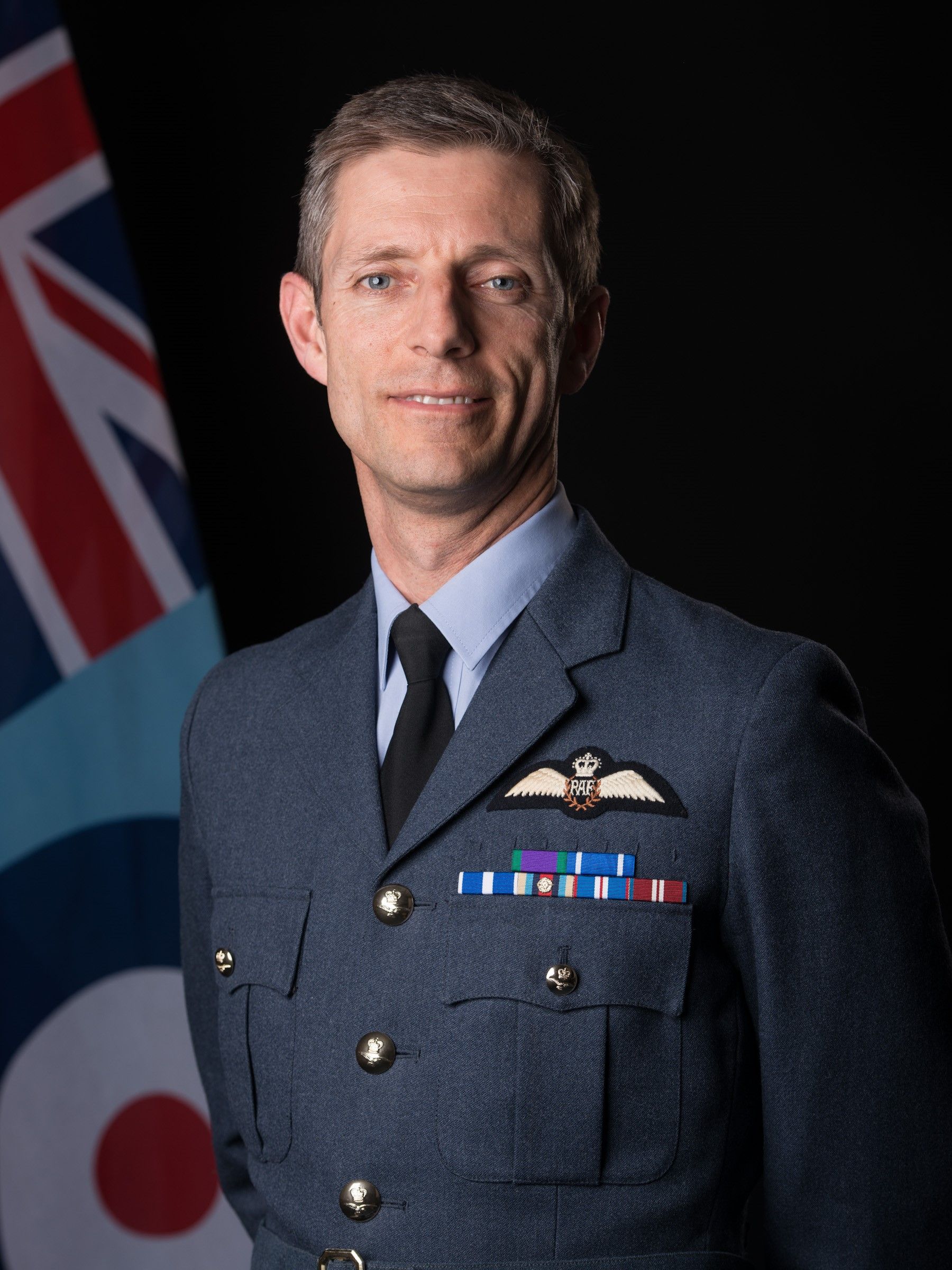 Air Commodore Jamie Hunter
Director Flying Training No.22 Group, Royal Air Force
Jamie Hunter joined the Royal Air Force in 1987 via its University Cadetship scheme and a civil engineering degree from Nottingham University. Following training at the Euro-NATO Joint Jet Pilot Training Programme in Texas, USA, he returned to the UK where he became a flying instructor on the Hawk at RAF Valley. Jamie's subsequent flying tours include 31 Squadron, RAF Bruggen, on the Tornado GR1, and two tours flying the Harrier GR7 at RAF Wittering and RAF Cottesmore on No 1 and No IV Squadrons. He returned to RAF Valley in 2008 to command 208 Squadron conducting Advanced Flying Training on the Hawk. He was also Commandant of the Central Flying School in 2014 and has been the Director of Flying Training in 22 Gp since 2018, responsible for aircrew flying training across Defence, and RAF Air Traffic/Weapons Controller training.
Jamie's operational experience include policing the Iraqi 'No Fly Zones' between '94 and '96, the Kosovo campaign in '99, RAF Air Tasker in the Balkans CAOC in 2000 and Chief of Staff - Operations 904 EAW at Kandahar, Afghanistan, in 2010. He returned to Afghanistan again in 2017, where he was DCOM Nato Air Command Afghanistan in Kabul followed by a period at Bagram Air Base establishing the Joint Air Component Coordination Element.
He has completed 2 staff tours in the procurement area within MOD with responsibility for Jaguar, Harrier and aircraft carrier-related capability. Further tours in MOD have included the Directorate of Operational Capability - Iraq Desk, and more recently as the Delegated Release To Service Authority with responsibility for new RAF aircraft and equipment introduction to service. Jamie's staff training has included Advanced Command and Staff College at Maxwell AFB in '05, remaining on faculty teaching military strategy and leadership for a further 2 years, and RCDS in 2016/17.