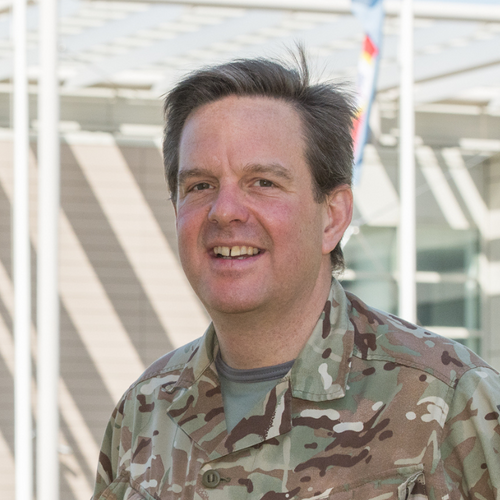 Major General James Roddis DSO MBE
Director Strategy
,
Strategic Command
United Kingdom
Major General James Roddis deployed in both staff and command roles to Afghanistan on HERRICK 6 and HERRICK 10. On promotion to Lieutenant Colonel in 2010 he served in the MOD as the Military Assistant to the Assistant Chief of the General Staff, during the period of SDSR 10. He took command of the Highlanders, 4 SCOTS, in December 2011 and served with the Battalion on Op HERRICK 19, leading a multi-national battlegroup under both UK and US Brigade command.
On return from Afghanistan, Major General Roddis served as a J3 OF5 in the Permanent Joint HQ (PJHQ) with a responsibility for the closure of Op HERRICK and the stand-up of Op TORAL in Afghanistan, and the commencement of capacity building in Ukraine under Op ORBITAL. Following the Higher Command and Staff Course (HCSC) he deployed at short notice as the Deputy Commander of the US two-star Joint Task Force responsible for military operations in Syria.
This operational experience was invaluable in providing the model for the SDSR 15 directed establishment of the Specialised Infantry Group, a one-star formation Major General Roddis created, and commanded for two and half years, and which under SDSR 21 subsequently transitioned to the Army Special Operations Brigade. Upon completion of this post, he spent two and a half years as Deputy Director Special Operations. Major General Roddis assumed the post of Director Strategy, United Kingdom Strategic Command, on 31 Mar 22.