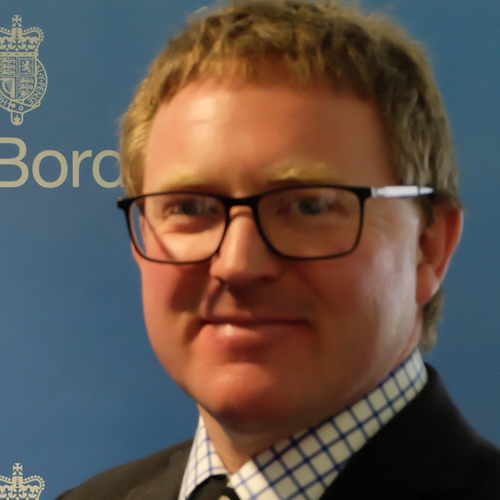 Mr James Morgan MA FCMI
Director
,
Joint Maritime Security Centre
United Kingdom
James has spent his entire career in uniform, from the military to policing and wider law enforcement. He is currently Head of the UK's Joint Maritime Security Centre and until recently was a senior police officer and the Senior UK Policing Advisor to the Royal Turks and Ciaos Islands Police, deployed in response to a significant increase in serious crime and violence. He is a Strategic Firearms Commander, Multi-Agency Gold Incident Commander and advanced Public Order commander, and lead the City of London Police's Task Force (Firearms, Public Order, Dogs, Roads, CBRN and Command and Control) for 3 years. He has been involved in policing every major event in the City of London over the last 3 years (including as Silver for COVID and all three national lockdowns) and most major events in London. Most notably, he was the only non-MPS Principal Bronze sector commander in the MPS force area for Operation London Bridge with responsibility for the non-ceremonial movement of Her Late Majesty's coffin into and out of London. On the day of the funeral, he was responsible for securing and policing a 30km route, with over 3000 police officers and 1000 military personnel under command.
Prior to policing he was an Assistant and Deputy Director in Border Force and Immigration Enforcement. Notably he led the logistics operation to transfer eligible children dispersed from the 'Jungle' camp in Calais to the UK; and had responsible for 25% of all UK international air passenger arrivals and all the UK's international post. As an officer in the Intelligence Corps he served at a range of regimental duty and staff appointments in the UK and Afghanistan, including as Adjutant of the Defence School of Intelligence before being medically discharged following a non-combat injury in Afghanistan.
He holds a Master's degree in Transnational Organised Crime; is a Fellow of the Chartered Management Institute, and a graduate of the Strategic Command Course.