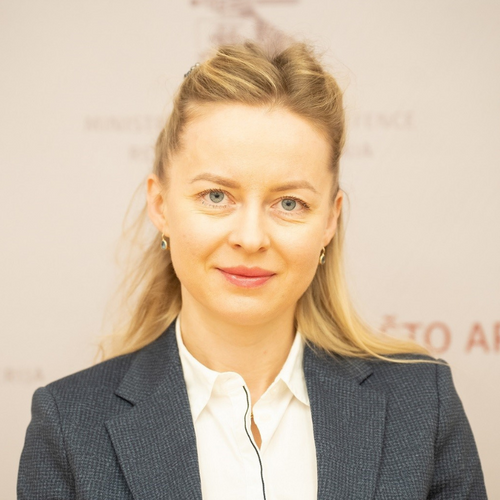 Ms Greta Monika Tučkutė
Deputy Minister of National Defence
,
Republic of Lithuania
Lithuania
Greta Monika Tučkutė assumed the post of Deputy Minister of National Defence in February 2023. Her main responsibility areas cover appropriations by the National Defence System and policy making and coordination of National Cyber Defense.
Ms Tučkutė has worked in the field of defence and security for more than 15 years. Prior to her current position, she worked as Advisor at NATO's Human Security Unit within the office of NATO's Secretary General for more than two years.
Before that, Ms Tučkutė had worked as an Advisor to the Minister of National Defence for four years, overseeing the development of relations of the Ministry of National Defence with NGOs and dealing with inter-institutional issues. From 2005 to 2017, Greta Monika Tučkutė founded and headed the Centre for Geopolitical Studies, where she delved into geopolitical and security challenges in the region. From 2011 to 2013, she worked at the Giraite munitions factory, where she was responsible for the sale of production and cooperation with foreign partners.
Greta Monika holds degrees in law and international conflicts.