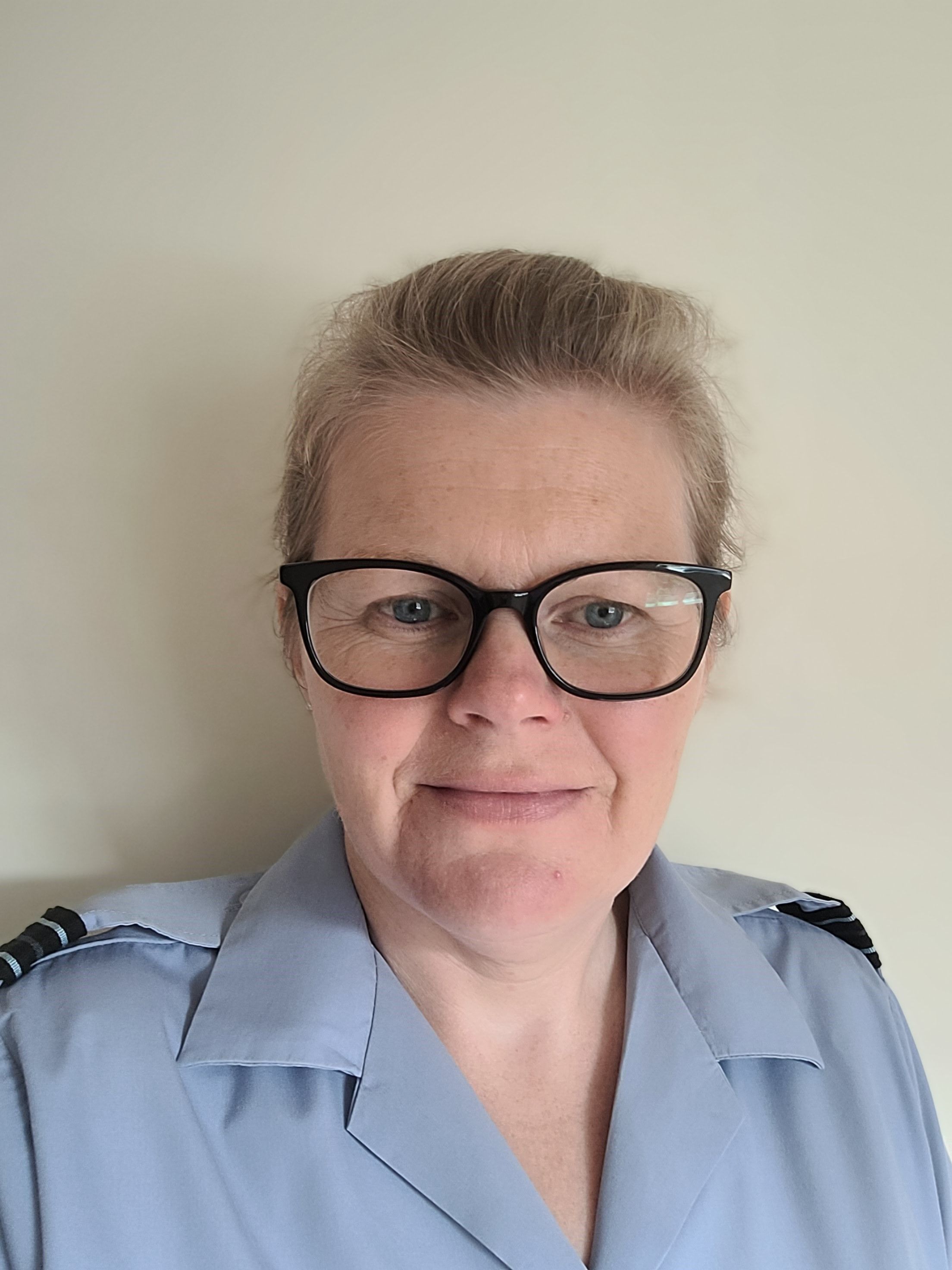 Flight Lieutenant Ellie Chisholm
Nurse Lecturer Department of Healthcare Education , Defence Medical Services, UK Strategic Command
Flt Lt Chisholm is a Nursing Officer who has predominantly worked in Intensive Care.
After completing her Diploma in Higher Education Adult Nursing at the University of Hull, Chisholm began her career on an orthopaedic trauma ward at Hull Royal Infirmary. At this time she joined the Territorial Army and gained her commission. The following year Chisholm specialised in General Intensive Care, also at Hull. During her four years in that role she deployed to Iraq, on Op Telic, as an ITU Nursing Officer. On her return she completed a BSc in Health Care Professional Studies (Critical Care). She then moved to work on the Critical Care Unit at Harrogate District Hospital, during which time she deployed to Afghanistan on Op Herrick. After this, Chisholm returned to orthopaedic trauma at York District General Hospital for a short time before joining the RAF.
Chisholm completed the Specialist Entrant and Re Entrant course at RAF Cranwell in 2011. She was then posted to MDHU Portsmouth as an Intensive Care (ITU) Nursing Officer and became the Deputy Military Lead for ITU and a Flight Commander. Chisholm was then posted to RCDM Oxford as an ITU Nursing Officer where she took on the roles of OC Training and Lead Military Nurse for Neuro Intensive Care. Chisholm completed her CCAST training in 2014 and is regularly on the CCAST rota.
Chisholm was posted to Tactical Medical Wing at RAF Brize Norton in 2017 where she became OC CCAST Trg acting as OC Trg Sqn for several months before moving to AECC to become SO3 AE. Chisholm was then posted to the Department of Healthcare Education part of Defence Medical Academy based at Birmingham City university in 2019, during this posting she completed a PG Cert in Teaching and Learning in Higher Education and has commenced a MA in Education.