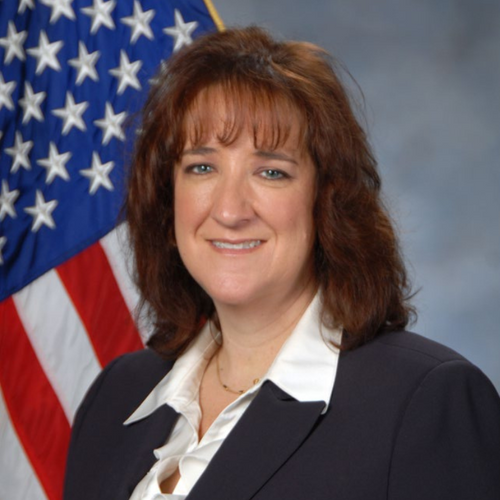 Ms Deanna Ryals
Director International Affairs
,
US Space Systems Command
United States
Ms. Deanna L. Ryals is the Director, International Affairs, Space Systems Command, Los Angeles AFB, CA. In this role, she is responsible for driving innovative partnerships with Allies, Inter-Agencies, and Industry to build a joint robust and resilient military space enterprise that is "Allied by Design". Ms. Ryals is the USSF lead in developing and executing space FMS and shapes the use of armaments cooperation to set the conditions for an allied inclusive space architecture in accordance with Department and Service strategic guidance.
Ms. Ryals entered federal government service in 1988, and for more than 25 years, she supported the DoD in both civil service and industry in financial management and acquisition. In 2000, Ms. Ryals moved to the Secretary of the Air Force staff in the Space Acquisition Directorate and managed a MILSATCOM terminal portfolio worth $10B, then took over as the single SAF/AQS focal point for international activities. In 2012, Ms. Ryals moved to the Air Force Program Executive Officer for Space Launch (AFPEO/SL) as the PM for Acquisition Strategy development and secured DoD Acquisition Executive approval of a new acquisition strategy for future DoD NSS launches that introduced a competitive environment for all certified U.S. launch service providers. Ms. Ryals rejoined MILSATCOM in January 2013 with her transition to Space and Missile Systems Center (SMC). After being named SMC's Chief Partnership Officer in 2018, Ms. Ryals ascended to her current role as Director, Int'l Affairs with the stand up of Space Systems Command in August of 2021.