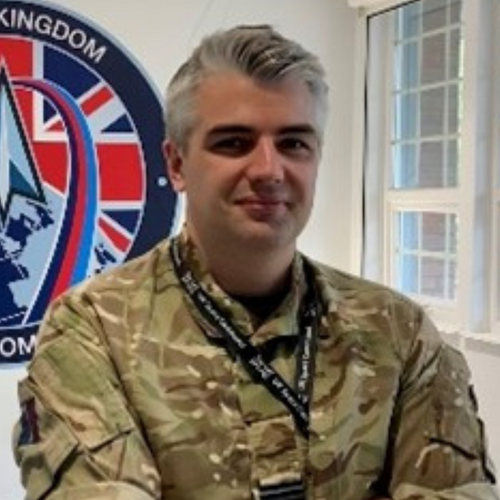 Flight Lieutenant David Swanston
SO3 S7 (Training and Education)
,
UKSpaceCommand
United Kingdom
Flt Lt Dave Swanston works at UK Space Comd within the S7 Training and Education cell. He is a RAF Officer and is a Personnel Training Officer by Profession.
Dave has worked within the Comd for over 2 years and has led on multiple projects including the UK Space Academy, UK Space Workforce Training Needs Analysis, redesigning the suite of UK Space Comd training courses and the project to stand-up the Space Support Flight (Reserves).
Dave continues to support the work by DSIT to address the national space skills challenge and finds this work strand particularly rewarding.
Throughout his time at UK Space Comd Dave has seen how the future space sector is open to all and is a keen advocate. He believes that with the right narrative and promotion we can excite the UK workforce to view space as one of the greatest opportunities for our generation.