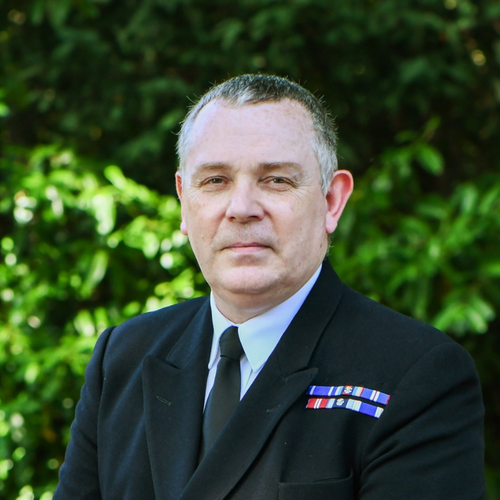 Commodore David Moody
Head of Space Capability
,
UK Space Command
United Kingdom
A career Royal Navy Officer David has been privileged to serve on-board HMS BRAVE and HMS MONTROSE in his professional 'Weapons Engineer' capacity. More broadly he has served with NATO as a communications system engineer for North Western Europe, as Defence Crisis Management Centre lead engineer and a weapons trials manager for the introduction into service of the Type 45 Destroyer. He has deployed to Afghanistan where he directed the improvement of country-wide mobile phone telecommunications for 17 million subscribers. David was the first Commanding Officer of the Maritime C5ISR Support Unit (MCSU) and the first Royal Naval officer to serve as Commander of Joint Forces Communications and Information Systems (Middle East).
On return from his Middle East operational tour in 2015 David served at Joint Forces Command as the Military Satellite Communications and Strategic Networks Capability Manager. In 2018 he was promoted to the rank of Captain Royal Navy and served as the UK Strategic Command Capability Deputy Head for Space.
Recently promoted to Commodore he now serves at the newly formed UK Space Command as Head of Space Capability.