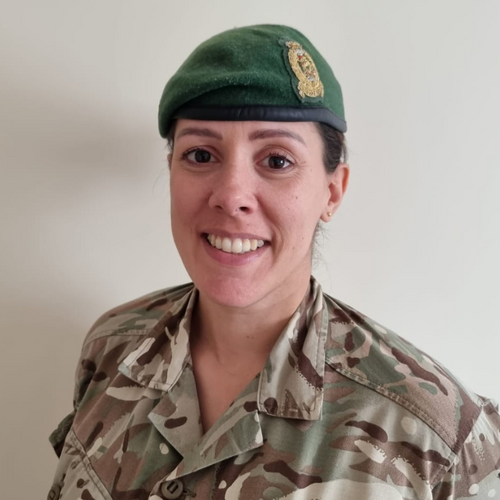 Captain Dani Davies
Regimental Administrative Officer – 26 ENGR REGT
,
British Army
United Kingdom
Capt Dani Davies grew up in Kent before attending Loughborough University, studying a BSc in Mathematics. Following graduation she worked as a Management Accountant in the Hospitality Industry for 7 years, rising to Director of Finance of a busy London hotel before changing direction and attending Sandhurst in 2018 as a Confirmed Cadet in the Adjutant General's Corps, Staff and Personnel Support Branch.
Her first posting at Regimental Duty as Detachment Commander of FIRST FUSILIERS, saw her deploy on major overseas exercises in Canada and Texas, and also on Operation CABRIT 6 in 2020. In 2021, she was posted to the Army Training Centre Pirbright as a Platoon Commander, and in the latter half as a Company Second in Command. In these roles she was responsible for the welfare and training of up to 48 phase one recruits ranging from 17 to 34 in age and with varying backgrounds.
Most recently in March 23, she was posted as the Regimental Administrative Officer at 26 ENGINEER REGIMENT, a busy armoured engineer unit responsible for providing engineer capability to the Army's warfighting division, 3 (UK) Division.