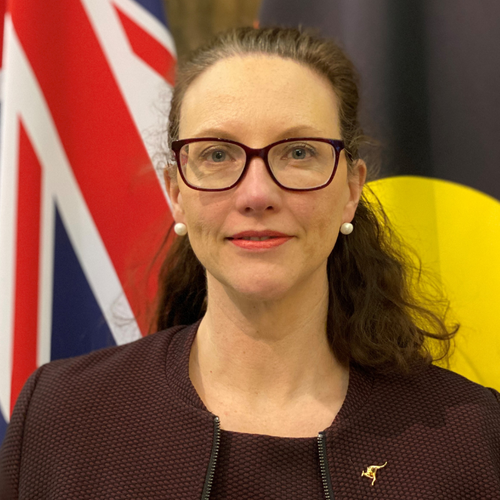 Claire Mason
Defence Strategic Engagement Adviser, Australian Capability Acquisition and Sustainment Group
,
Australian High Commission
Australia
Claire Mason commenced in the role of Adviser-Strategic Engagement, Defence section, Capability, Acquisition and Sustainment Group, Australian High Commission, in April 2022. She is responsible for developing and building industry collaboration and Government networks supporting the Australian Defence Force capability and acquisition. Facilitating effective liaison between Australian and European defence industry and national defence agencies.
Prior to returning to the UK, was Acting Director Policy and Engagement within the Australian Defence Export Office, Canberra. Providing policy advice and guidance while managing high-level international and domestic advocacy by Ministers and the Australian Defence Export Advocate in support of Australian defence industry.
Claire has held a number of positions in the Australian Department of Defence including Assistant Director and Acting Director, Contestability Business Hub, responsible for providing policy and governance advice and guidance supporting Contestability Division.
Claire joined the Australian Defence Department in 2016, when she commenced working for Head Force Design providing project management and high level executive support. Following this role Claire worked as the Client Services Manager in a leading international law firm in Canberra.
Prior to joining Defence, Claire worked as a Project Manager in business, having the responsibility for managing teams to provide client service and account management. Claire was responsible for developing strategic and operations policy relating to business and staff development. Claire has over 25 years' experience in policy, strategy and corporate roles and came to the Australian Defence Department after a successful corporate career in business development the UK and Australia. Claire has a Bachelors Art degree in Management.
Born and raised in South Wales, Claire spent her early years in UK, before emigrating to Australia in 2001.