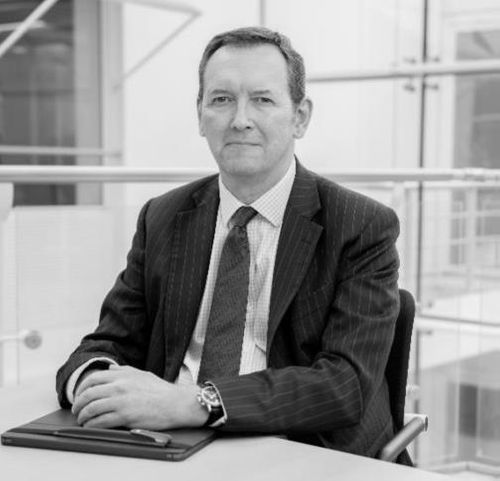 Chris Bushell
Director General Land
,
Defence Equipment & Support
United Kingdom
Chris Bushell was appointed as Director General Land in December 2019 and has responsibility for three operating centres; Land Equipment, Weapons and Helicopters. He manages over 4000 people, with an annual £5Bn equipment spend across a diverse portfolio. His customers are pan-Defence, with an equally diverse industrial base. He is responsible for 57 CAT A programmes, defined as a programme over £400m across an extremely diverse portfolio . He is a strong advocate of the Land Industrial Strategy 2021 and is a permanent member of the Executive Committee of the Army Board.
Chris moved to Leonardo after leaving the Royal Air Force in 2012. From 2013 he was Senior Vice President for the Electronic Warfare business, with a site of 1000 people in Luton and a Profit & Loss account of £500M. In 2017/18 he took on the role of Director of Major Air Programmes with responsibility for delivery of Leonardo's airborne sensors into a wide variety of international combat aircraft, helicopter and ISTAR programmes, including: Tempest, TF-X, Japanese FF and the UK/France Future Combat Air System. In January 2019, Chris moved to lead the Government Affairs team in London with responsibility for coordinating Leonardo's engagement into the UK Government, Parliament and key stakeholders.
Previously, Chris served in the Royal Air Force as an Engineer Officer for 30 years. His final tour was in UKTI Defence & Security Organisation, as an Air Vice-Marshal, where he led the sales campaign for Typhoon in Oman. He was previously the IPT Leader for Typhoon in DE&S. He attended the Royal College of Defence Studies and Advanced Command & Staff Course. Chris completed three tours in the Ministry of Defence, including conducting the McKane Study into Through Life Capability Management and Principal Staff Officer to the Chief of the Air Staff. He was Station Commander at RAF Cosford and served on a number of stations in the UK and the Falkland Islands, supporting a range of platforms, including Chinooks, Pumas, the Red Arrows and Phantoms.
Chris gained an MA in Defence Studies from Kings College London in 1998 having graduated from Salford University in 1984 with a BSc in Mechanical Engineering and gaining a Cadetship in the Engineer Branch of the Royal Air Force.