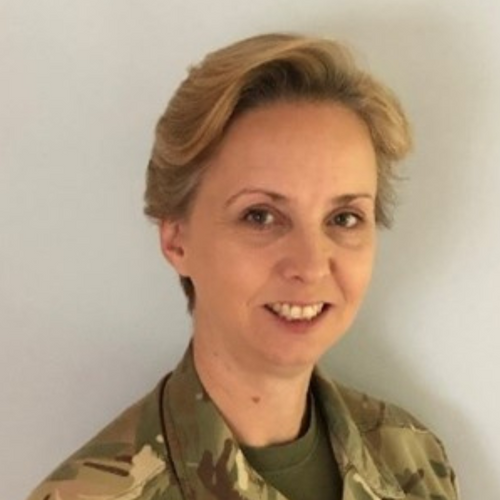 Colonel Caroline Emmett
Assistant Head Learning & Development
,
British Army
United Kingdom
Caroline is currently the Assistant Head for Learning and Development in the Army. As such, she is the policy lead for the Army Apprenticeship Programme, training and development capability and learning and skills. As part of this role, she is involved in trying to determine and invest in future skills requirements; her focussed interest is in STEM and digital skills.
Caroline has served in the Army for over 20 years in Germany, Northern Ireland, the UK, Kosovo, Iraq, Afghanistan, Oman and Jordan. She has a wide-ranging background in learning and development both within Army and Defence, but also within her role as Associate Fellow at the International Institute for Strategic Studies (IISS) and as Lower Warden for the Worshipful Company of Educators in the City of London.
She has worked at Defence-level in joint capability languages and in Whitehall public affairs. An Arabic speaker, she has operational experience in the Middle East. She has commanded a military working dogs squadron providing search capabilities in arms and explosives and C-IED, and more recently commanded a unit responsible for all aspects of Army education in the south and for soldiers serving overseas.