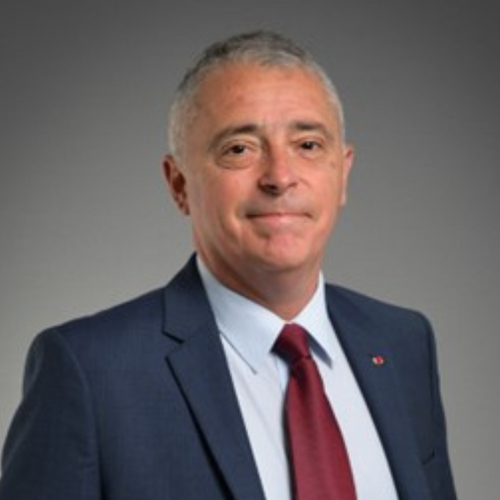 General (Retd.) Bernard Barrera
Defense adviser
,
Thales
France
General Bernard Barrera is a graduate of the Saint-Cyr military academy. His career as a soldier has been marked by his abilities as a commander during operational engagements. He also has extensive experience as a member of the Land Forces General Staff and in ministerial advisory roles in the areas of forward planning, capability development and communications.
He served as platoon commander in Germany, then commanded an anti-tank company (1991-94) and a Mechanised Infantry Battalion from 2004 to 2006. He was made a General in 2011 and took command of the 3rd Mechanised Brigade.
He was deployed as a Captain in Bosnia (Bihac pocket), then in Kosovo (Mitrovica) as chief of Operations in 2000, in Chad and Ivory Coast as colonel, and finally in Mali as Brigade Serval commander in 2013.
In 2015, he was again involved in capability development as Deputy Chief of Plans and Programmes at France's Land Forces General Staff, where he was tasked with defining the Army's forward-looking vision to 2030. He oversaw the Scorpion transformation programme, which he had previously initiated.
In 2017, he was appointed Deputy Chief of the Land Forces General Staff. He coordinated the Army's modernisation and transformation and set the objectives of the future Titan programme. On 1 March 2020, he was named Inspector General of the Armed Forces with the title of General.
He has been the Thales Group Land Defence Advisor since 1 December 2020.