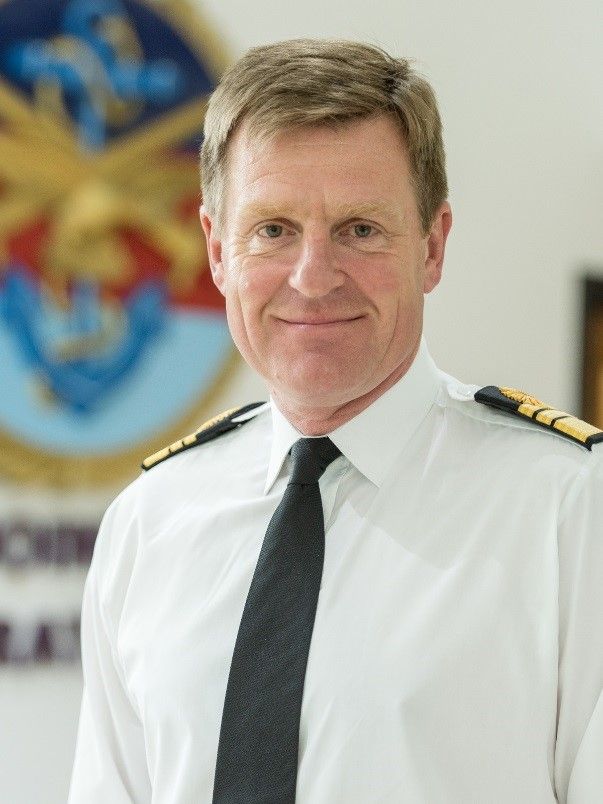 Vice Admiral Sir Ben Key KCB CBE
Chief of Joint Operations, UK StratCom
Educated at Bromsgrove School, Ben Key joined the Royal Navy in 1984 as a University Cadet, subsequently graduating in Physics from Royal Holloway, University of London. He qualified as both helicopter aircrew and as a Principal Warfare Officer and has seen service around the world in a variety of frigates and destroyers.
He has been privileged to command four ships: the mine hunter HMS SANDOWN, the frigates HMS IRON DUKE and HMS LANCASTER, and the aircraft carrier HMS ILLUSTRIOUS.
Shore appointments have included Resources and Plans in MOD, an advisor to the Iraqi Director Joint Staff in Baghdad, the UK's Permanent Joint HQ, and HQ Air Command. He has also served as Principal Staff Officer to the Chief of Defence Staff. From April 2013 to July 2015 he was Flag Officer Sea Training, responsible for recruiting as well as individual and operational training across the Royal Navy.
Promoted to Vice Admiral in February 2016, he was the Royal Navy's Fleet Commander from then until March 2019. He is currently serving as the Chief of Joint Operations.
He was awarded the US Bronze Star in 2006 for his service in Baghdad, appointed CBE in 2016 and KCB in 2021.