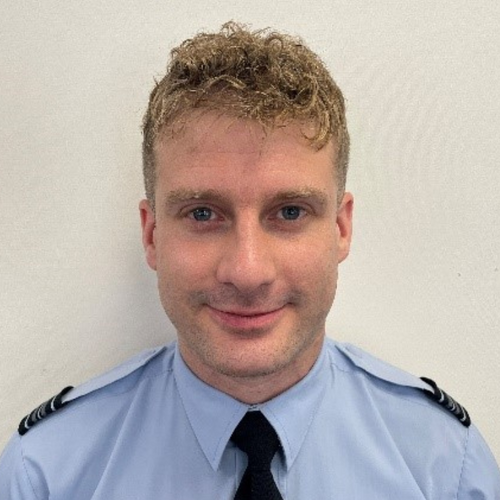 Squadron Leader Andrew Sweeney MEng MPhil CEng MIMechE
SO2 Aviation & Equipment, Air Climate Change & Sustainability.
,
Royal Air Force
United Kingdom
Andrew is an Engineering Professional in the RAF currently working in the Climate Change & Sustainability team. After graduating from the University of Southampton in 2012 with a master's in mechanical engineering, he then joined the RAF and completed the Initial Officer and Engineering Officer training courses. His first assignment was Officer Commanding Imagery Engineering at Flying Station Aldergrove, where he was responsible for the imagery capabilities contributing to public order and counter terrorism operations in Northern Ireland. He then undertook several years in support of the Chinook force, first as the Junior Engineering Officer on a flying squadron, where he deployed across the globe from the middle east to the artic. He then joined the Chinook Delivery Team responsible for mechanical systems.
Upon promotion he became the Engineering Profession Advisor where he influenced workforce policy and strategy for the 700+ officer personnel. He has also been temporarily detached in support of Military Aid to Civil Authority tasking as an Operations Officer during the UK's EU Exit preparations, and in a planning role during the COVID-19 pandemic.
In 2022 he completed a Fellowship at the University of Cambridge, receiving an MPhil in Engineering for Sustainable Development. Building upon this, he now leads the Climate Change & Sustainability strategy development across the Defence Aviation sector, which includes the activity contributing to the RAF's net zero 2040 ambitions.