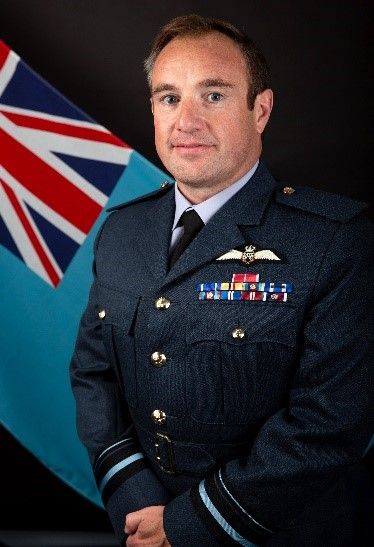 Air Vice Marshal Allan Marshall OBE
Air Officer Commanding, Number 1 Group , Royal Air Force
Following completion of a Service sponsored engineering degree at Cambridge University and pilot training, AVM Marshall spent the first ten years of his career flying the Harrier. During this period, he completed several operational tours, including Bosnia, Kosovo, Iraq and Afghanistan; gained experience of embarked operations on Invincible-class aircraft carriers and undertook instructional, standardisation, and test and evaluation roles within the Harrier Force.
Subsequently, he gained procurement experience as the UK requirements manager for the Joint Strike Fighter programme, before converting to the Intelligence, Surveillance, Targeting and Reconnaissance (ISTAR) role and command of No V (Army Co-operation) Squadron, operating Sentinel and Shadow aircraft on operations in Afghanistan, Libya and Mali.
Two joint roles within the Ministry of Defence followed: Assistant Head Global Commitments and Counter Terrorism within the Operations Directorate and Deputy Principal Staff Officer to the Chief of the Defence Staff, before he took command of RAF Waddington in Lincolnshire, responsible for Reaper, Rivet Joint, Sentinel, Sentry E-3D, Shadow and intelligence analysis capabilities.
After completion of the Higher Command and Staff Course, the US Capstone Programme and a short visiting research fellowship at Oxford University focusing on strategic intelligence, he returned to the Ministry of Defence in 2018 as Head of Defence Commitments and Crisis within the Security, Policy and Operations area. In April 2020, he was appointed as Air Officer Commanding Number 1 Group, responsible for Defence's Combat Air and Air ISTAR Forces, and the Air and Space Warfare Centre.