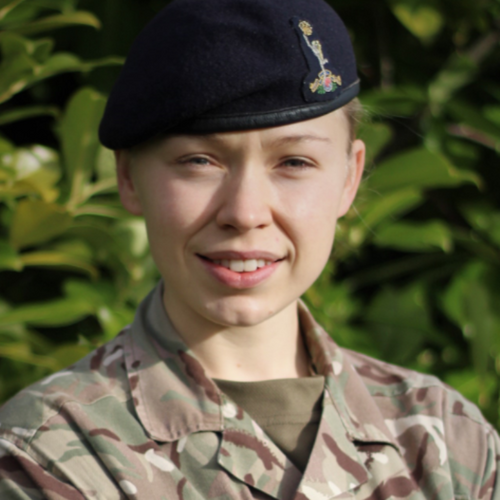 Captain Abby Kirtley
SO3 Information Exploitation Wings
,
Strategic Command
United Kingdom
My current role within the Information Exploitation Wing (IXW) has predominantly involved conducting or advising on Defensive Cyber Operations (DCO). This has included leading the Cyber and Information Services Operation Centre (CyISOC) which is a team of Cyber Engineers and Cyber Defence Analysts who conduct security monitoring of military networks and systems.
Outside of my primary role, I have been the UK lead for Ex LOCKED SHIELDS – NATO's annual cyber defence exercise – for the last three years. Combining multiple UK MOD Cyber Protection Teams along with teams from Denmark and NATO's Cyber Security Centre, my role has included the real-life planning and enabling the exercise, as well as leading our Joint team during it.
Passionate about growing the cyber community, I am also an active member of the Army Cyber Association (ACA). The ACA aims to inspire all members of Defence, and our wider partners across Government, to learn more about cyber, coding and technology. Within the ACA, I am the lead for creating and running the Artificial Intelligence challenge for our annual competition: Ex DEFENCE CYBER MARVEL.
My career in the Army started off at Welbeck Defence Sixth Form College in 2013, followed by a Computer Science degree at the University of Birmingham. During my posting at 30th Signal Regiment, I earned a place on the Advance Course in Engineering with the US Air Force Research Lab which inspired me to pursue my cyber interests within the MOD.