Wednesday 21 June 2023
Vessel Detection: Reliable Vessel Detection, Day or Night, Independent of Cloud Cover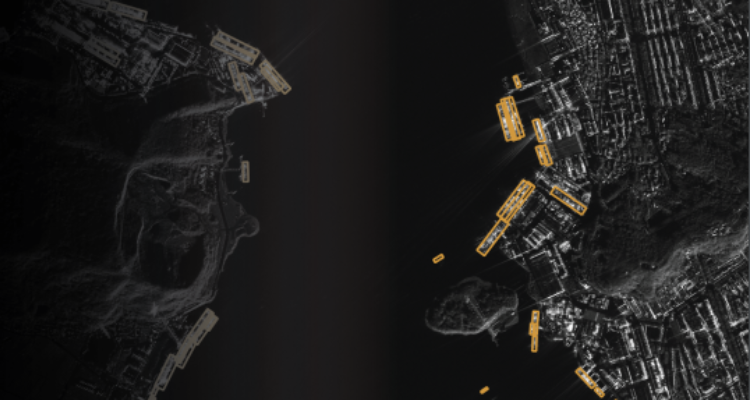 VESSEL DETECTION: RELIABLE VESSEL DETECTION, DAY OR NIGHT, INDEPENDENT OF CLOUD COVER
Capella Space offers vessel detection as an enrichment to our very high resolution (VHR) image tasking service for Synthetic Aperture Radar (SAR).
Customers tasking waterbodies such as ports, anchorages, shipping lanes, channels, canals, rivers, exclusive economic zones, or restricted water areas can automate vessel detection to extract insights from Capella's imagery products.
SUPPORT HUMAN-IN-THE-LOOP WORKFLOWS - Gain productivity in locating and counting vessels, enabling analysts to focus on higher-level activities.

QUICKLY ADD SAR CAPABILITY TO EXISTING SERVICES - Easily incorporate SAR into maritime domain awareness service offerings, uncovering information across the globe-even during the night and on waterbodies prone to cloud cover.

MONITOR KEY PARTS AND WATERWAYS - Combine with Capella Monitoring and Repeat Tasking to regularly monitor for maritime traffic congestion, track vessel counts over time, and identify anomalies.
Capella's Vessel Detection is based on SAR data, locating vessels regrdless of clouds and weather and enabling reliable monitoring during nighttime, twilight, and daylight hours. Utilizing Capella's agile satellite constellation, locations may be tasked on-demand or at regular intervals to monitor critical situations and locations of interest. Capella provides a deep learning, computer vision-based approach for detecting vessels within a Capella SAR image. Capella imagery with Vessel Detection is delivered through the Capella Console web application, API, or a customer's designated AWS S3 bucket. The analytic product is provided in standard geospatial file formats that can be opened using any GIS software and easily integrated into existing operational workflows.